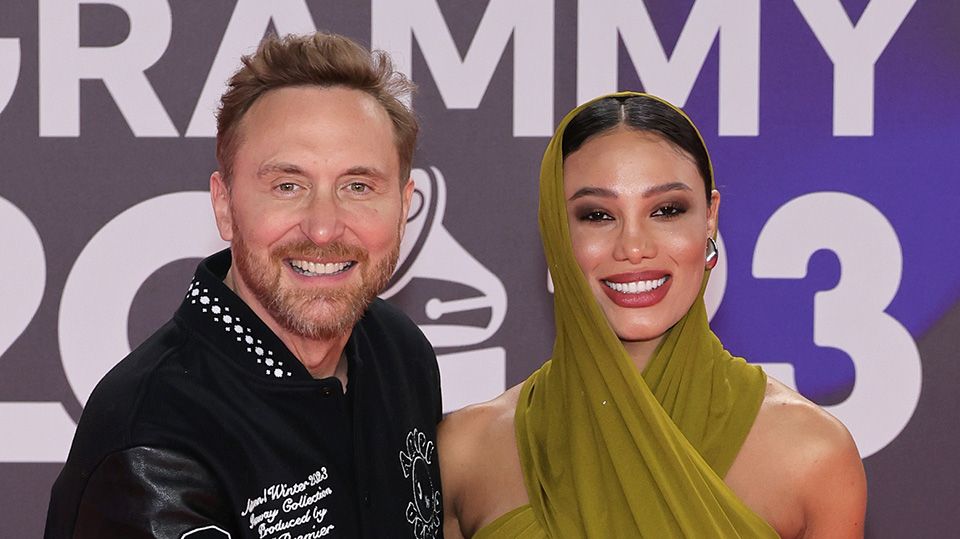 Hold on to your DJ decks and turn up the baby lullabies, because David Guetta and his girlfriend, Jessica Ledon, are about to drop the hottest collaboration of the year – and it's not a new beat, but a bouncing baby!
Decked out at the 2023 Latin Grammy Awards, the 56-year-old musical maestro and his leading lady strutted down the red carpet, unveiling a baby bump that's bound to hit the charts in no time. Move over, Billboard, there's a new bump in town!
With eyes sparkling like disco balls, the soon-to-be parents couldn't contain their excitement about this impending bundle of joy. It's like they've just discovered the ultimate drop, and it's not a bass but a baby bump.
Taking to social media to share the baby beat, David Guetta spilled the news like a DJ dropping the sickest track. Captioning the Instagram post, he teased, "We have a big news for you," humorously claiming it's the "most important release of the year." Move aside, Taylor Swift, there's a new headline act in town!
As the announcement echoed through the virtual airwaves, celebrity pals like Bebe Rexha, Diplo, and Alex Pall of The Chainsmokers rushed to the comments section to join the virtual baby shower. Beats and baby onesies were undoubtedly exchanged.
While this will be David's first venture into parenthood with Jessica, he's no stranger to the dad game. With a son named Tim Elvis and a daughter named Angie from a previous mixtape with ex-wife Cathy Lobe, he's practically a pro at this point. It's like he's dropping parenting remixes left and right.
So, here's to David and Jessica, the dynamic duo about to embark on the wildest collaboration of their lives. May their parenting playlist be filled with laughter, sleep-filled nights (fingers crossed), and, of course, the occasional baby burp remix. Cheers to the newest addition to the Guetta crew – the real headliner of 2023!