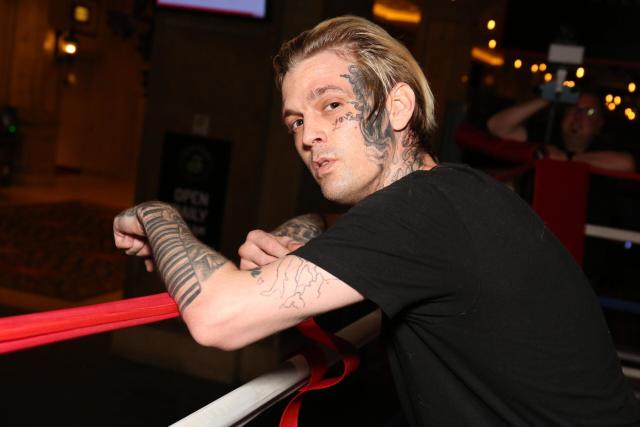 Princeton Carter, the two-year-old toddler with a knack for legal drama, is taking the world by storm. That's right, the pint-sized legal eagle, who just learned how to spell "ABC," is slapping doctors with a wrongful death lawsuit.
Princeton's not doing the suing himself, no sir. His mom, Melanie Martin, is taking the reins in this epic legal showdown. She's accusing those white-coated medical wizards of prescribing Hydrocodone, Oxycodone, and Alprazolam to her late fiancé, the one and only Aaron Carter. You know, the guy who brought us the timeless classic "Aaron's Party." Well, the doctors allegedly handed him these fancy-sounding pills without so much as a smidgen of a legitimate medical reason. It's like they were playing "Pharmacist Bingo" and just decided to throw in a few buzzworthy drugs for fun.
Now, Melanie's got her Sherlock Holmes hat on and claims those docs knew all about Aaron's wild mental health rollercoaster. You see, Aaron sadly shuffled off this mortal coil at the ripe old age of 34 due to a watery escapade in his bathtub, courtesy of Xanax and some huffing action. So, here we are, pointing fingers at the doc squad and, oh, let's throw Walgreens pharmacy into the mix, too. They shouldn't have let Aaron have all those prescription goodies with his mental gymnastics going on.
The lawsuit's hunting for those elusive "unspecified damages." It's like they're asking the universe for a blank check and a bag of glitter. We'll see where that magical mystery tour takes them.
Since Aaron's untimely departure to the great party in the sky, Melanie's been quite the social media maestro. She's been posting tributes left and right, showcasing their little munchkin, Prince Lyric Carter (what a name, right?). She even celebrated the toddler's birthday, sprinkled with heartfelt messages and pictures of the father-son duo.
Aaron and Melanie's love story was a real-life soap opera, complete with streaming videos, sappy posts, and a healthy dose of drama. They had their share of ups and downs, including the custody battle of the century, all thanks to a pinch of domestic violence and a sprinkle of drug-related concerns.