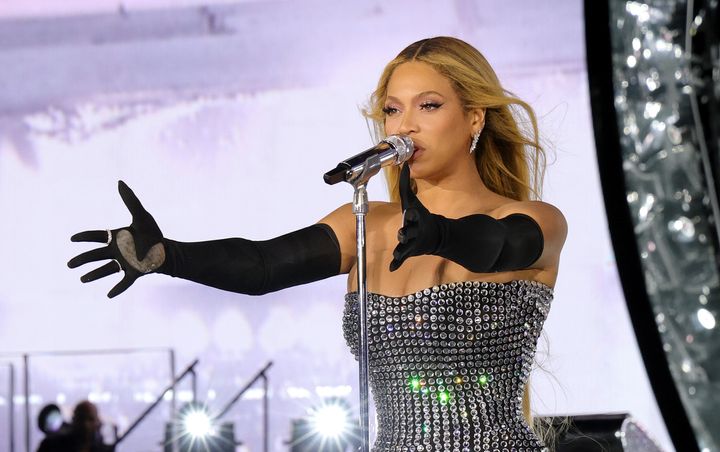 Queen Bey herself, the one and only Beyoncé, is about to drop a bombshell on the entertainment world with her concert film, "Renaissance: A Film by Beyoncé"!
Now, if you haven't heard about it, you're probably living under a musical rock. The Queen B herself gave us a taste of the excitement by dropping the trailer right after her last tour performance. Talk about building suspense, right?
But here's the kicker – Beyoncé isn't just releasing this masterpiece quietly into the world. No, she's going all out with not one, but TWO premiere events! Yes, you heard that right, two! It's like she's saying, "Why settle for one red carpet when you can have two, darling!"
First off, we've got the city of angels, Los Angeles, where the Beyoncé extravaganza is set to unfold on November 25th. Get your shades ready because it's going to be one star-studded night!
And across the pond, London gets to share the Queen's glory as she graces the British capital with her presence on November 30th. It's almost like she's handing out royal decrees, but instead of knights and castles, it's all about killer dance moves and vocal prowess!
And here's the tea – AMC Theatres is the exclusive host for Beyoncé's film. Can you imagine the staff at AMC, realizing they're about to get hit with a tidal wave of Beyoncé-loving fans? Yep, it's a big deal.
Not only will Beyoncé bless these premieres with her regal presence, but there are whispers (well, actually, People has reported it) that she's going to strut her stuff on that red carpet. Can you picture it? Beyoncé, flawless as ever, sashaying down the crimson walkway. We're already practicing our 'Single Ladies' dance moves in preparation!
Now, here's where it gets extra juicy. Remember when Beyoncé made a surprise appearance at Taylor Swift's "The Eras Tour" film premiere in LA? Well, brace yourselves, because fans are crossing their fingers and hoping that Taylor Swift might just return the favor and grace Beyoncé's premiere with her presence. It's like a pop culture crossover dream come true!
But Taylor's got a world tour to conquer, so she might miss the LA premiere, but hold your wigs! She's got some free time on her hands for the London shindig. Fingers crossed for an epic Queen B and Tay-Tay red carpet rendezvous!
And before you forget, if you're itching to witness "Renaissance: A Film by Beyoncé" on the big screen, you better snatch those tickets up ASAP! In the US, they're already up for grabs at AMCtheatres.com, and for all you international fans, mark your calendars for November 9th when they drop on BeyonceFilm.com. Get ready to be entertained, inspired, and completely slayed by the one and only Beyoncé. Bow down, y'all! 🐝💃🎥✨