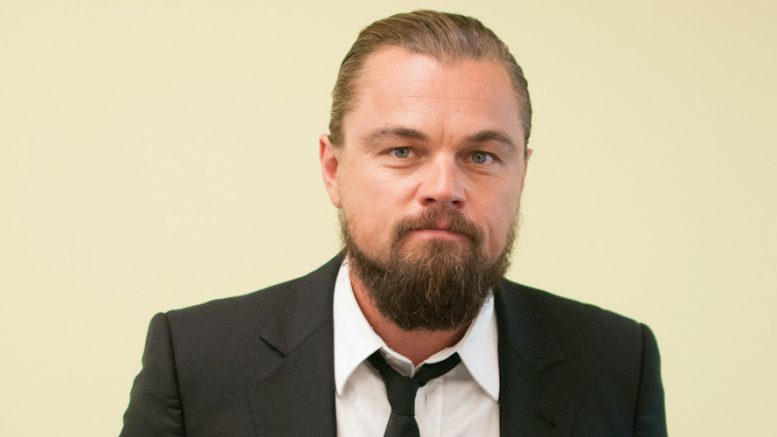 Guess what? Leonardo DiCaprio is cooking up some big plans, and they're so massive, they make Mount Everest look like a speed bump! In an exclusive sneak peek of his upcoming interview on Good Morning America, the Oscar-winning heartthrob, who just blew out 49 candles on his birthday cake (November 11), spilled the beans on the one mega goal he's got up his sleeve before hitting the big 5-0.
Drumroll, please! Leo dramatically declared, "You know what? Just one more movie!" This guy wants to grace the silver screen with his legendary presence one more time before joining the exclusive club of the fabulous fifties. Move over, Hollywood, Leo's not done dazzling us with his acting prowess just yet.
But hold up, rewind a bit. ABC's Chris Connelly, who's basically Leo's professional timekeeper, couldn't help but express his bewilderment at the age revelation. "You're 49 years old. How the hell did that happen?" Chris blurted out, leaving us all wondering if time travel is on Leo's secret talent list.
Leo, being the cool cat that he is, just laughed it off and confessed, "I have no idea." He then dropped a bombshell, reminiscing about their first interview like it was a distant memory from the Jurassic era. "We were talking about our first interview, that may have been 30 years ago," Leo revealed, leaving us all wondering if he has a portrait aging in his attic somewhere.
So, mark your calendars and set your alarms because Leo's full scoop is set to hit the airwaves on Tuesday morning (November 21) on ABC's Good Morning America. It's a rendezvous you won't want to miss because, let's face it, Leo's interviews are like fine wine—they only get better with time.
And in case you missed it, Leo threw a bash for his 49th birthday, and let's just say, the guest list was so star-studded, it could give the Oscars a run for its money. Brace yourselves, because Leo's 50th birthday bash is bound to be the talk of the town!