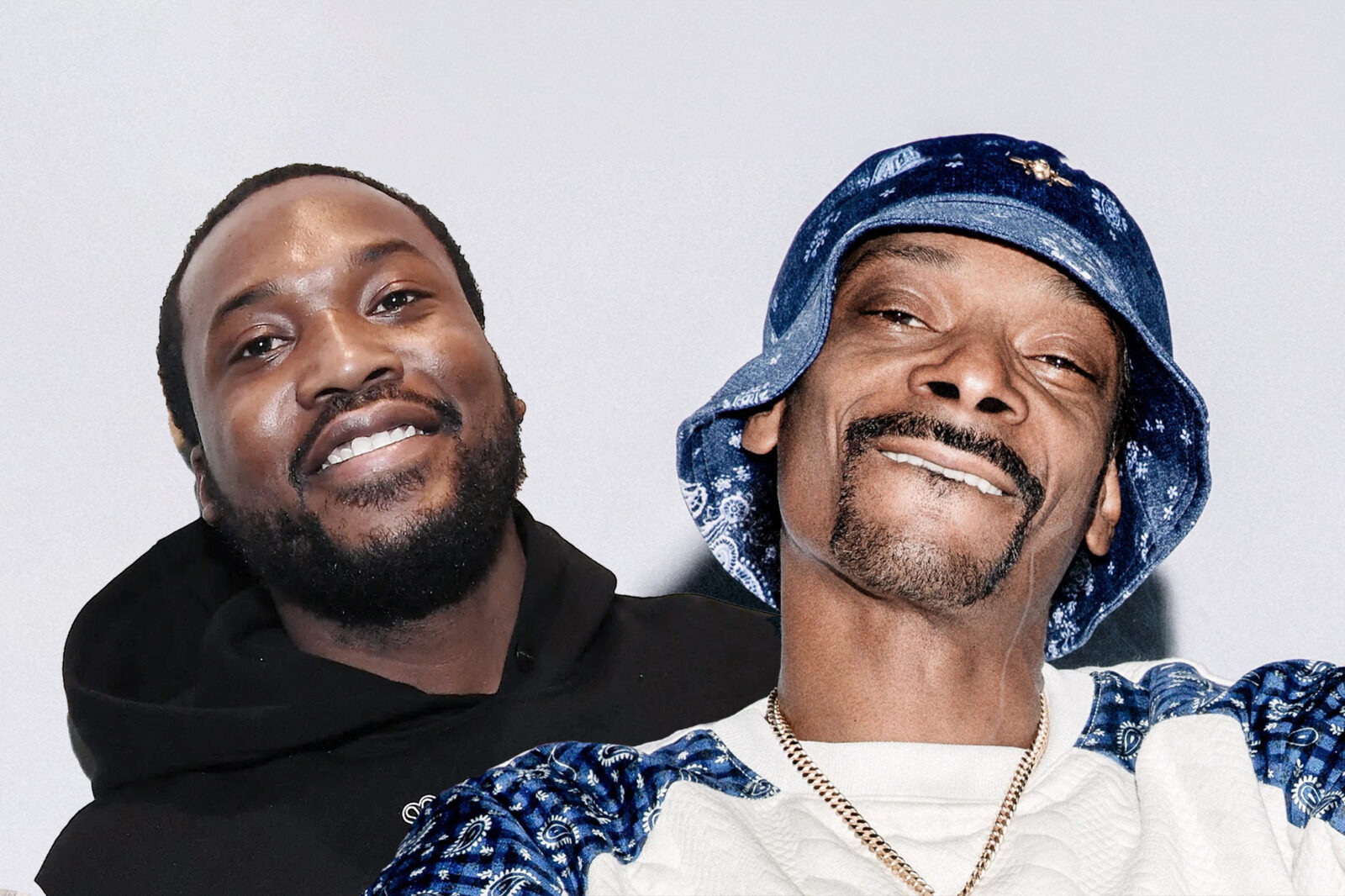 Guess what? Meek Mill is about to embark on a wild journey of lifestyle transformation, and it's not your typical "New Year, New Me" resolution. Taking a page out of Snoop Dogg's book, the "Dreams and Nightmares" rapper is ready to bid farewell to his smoky companionship.
In a tweet that shook the virtual grounds of X (formerly known as Twitter), Meek declared, "Ima wuit once I go cold in Dubai …. Snoop start the no smoking challenge we gone follow up! It's not healthy for me!" Move over, nicotine cravings; Meek is packing his bags for a smoke-free oasis in the Middle East.
But hold on, it's not just about breaking up with the puff-puff life for Meek. He's got reasons, and they're not just your run-of-the-mill excuses. In a follow-up post that had the internet raising eyebrows, Meek spilled the beans on his decision, and it's not just about maintaining a clean lung record.
"Ima go to Dubai and completely stop smoking … ima follow snoop, my doctor said I got a lil bit emphysema in a chest if I don't stop smoking it cuts my lifeline in half," Meek confessed, dropping the bombshell. Emphysemas! Not your everyday hangover cure but a lung condition that plays hardball with your breath, according to the Mayo Clinic.
And if that wasn't enough to make you gasp for air, Meek continued his revelation, exposing the dark side of the greenery. "I was addicted to the nicotine and this new weed got too many chemicals and too risky to play with my mental!" Who knew the road to enlightenment involved bidding adieu to both the Marlboros and the Mary Janes?
So, buckle up, because Meek Mill is about to swap his smokes for sheikhs, and his journey to a smoke-free life might just be the comedy special we never knew we needed. Move over, health concerns; Meek's got jokes and a ticket to Dubai, where the only clouds he'll be chasing are the ones in the sky!
Ima wuit once I go cold in Dubai …. Snoop start the no smoking challenge we gone follow up! It's not healthy for me! https://t.co/NYAJ9BzJ6e

— MeekMill (@MeekMill) November 16, 2023