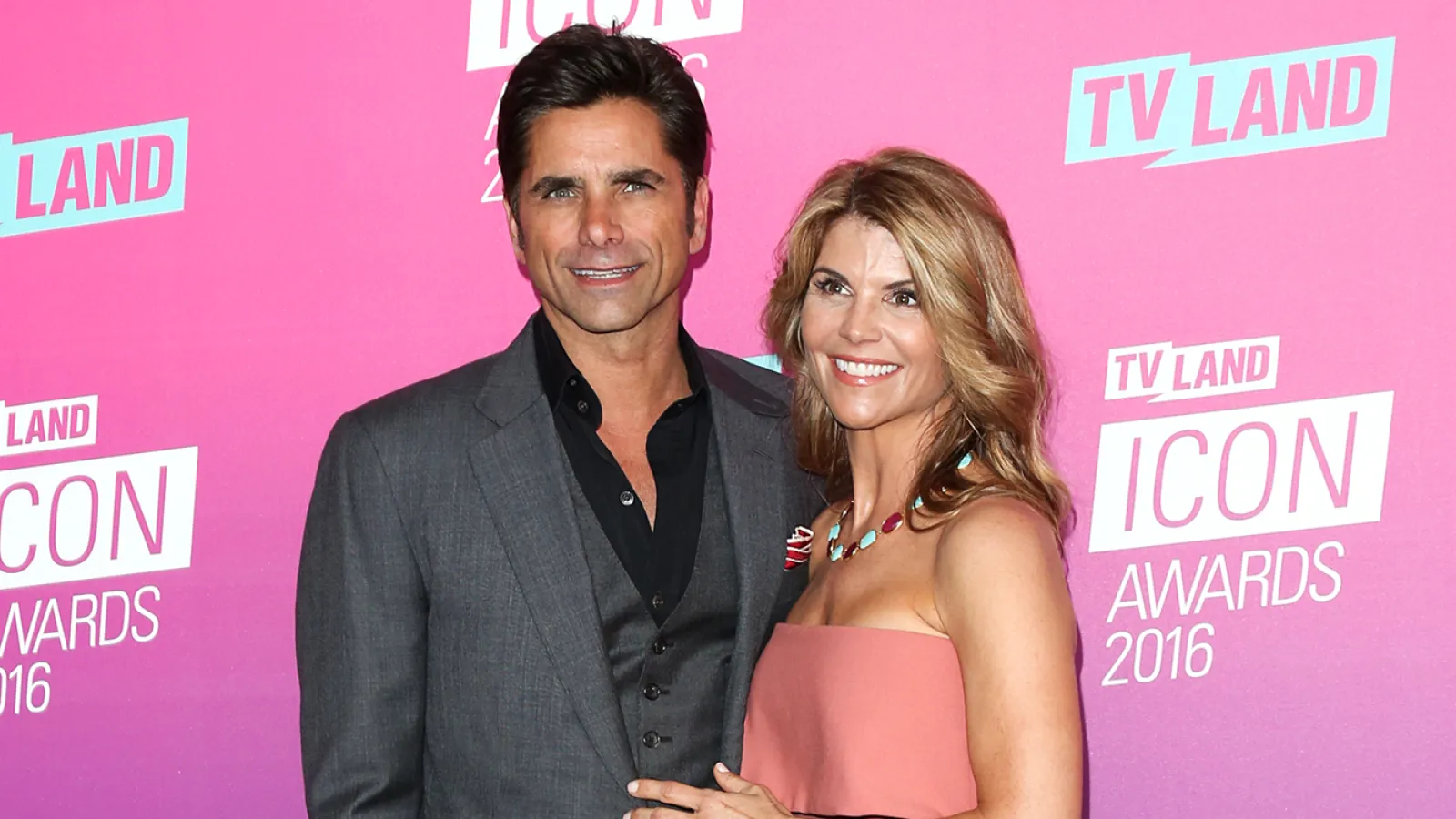 Guess who just rocked the dance floor like it's still the '90s? None other than John Stamos, the eternal heartthrob at 60, and Lori Loughlin, forever young at 59! These two former Full House pals recently unleashed their epic dance moves in response to the TikTok trend triggered by Netflix's mind-blowing Beckham documentary. And let me tell you, it was a sight to behold!
Picture this: John, looking suave in a dark brown button-down collared shirt paired with matching pants and white sneakers, and Lori, rocking a black blazer over a sleek black top, black leather pants, and matching shoes. It's like the '90s chic met 2023 flair, and they created a fashion time machine right there in the kitchen.
In the TikTok clip, they grooved and sang their hearts out to the classic "Islands in the Stream" by Kenny Rogers and Dolly Parton. The chemistry between them was so electric; you could practically power a city with it! Big smiles, killer moves, and an undeniable blast from the past – these two know how to party like it's still the age of scrunchies and dial-up internet.
John, being the cool cat that he is, captioned the post with a casual "How'd we do?" Well, the fans didn't hold back their enthusiasm. "Just Jesse and Becky dancing in the kitchen 😍 This took me back to my childhood," one fan exclaimed, while another chimed in with, "Wow. They both still look amazing!" No arguments here – the timeless duo clearly has the secret to aging backward.
And in case you're wondering, John and Lori aren't the only ones getting down to this groovy trend. The Beckhams themselves set the dance floor on fire, inspiring a wave of copycat moves. Even power couple Kevin Bacon and Kyra Sedgwick couldn't resist the urge to join the dance revolution.
This latest dance extravaganza is just one more chapter in the enduring friendship saga of John and Lori. From their Full House days to the Fuller House spinoff, these two have stuck together like glue. John spilled the beans on their epic bond in his memoir, If You Would Have Told Me, calling Lori his "Sandra Dee from Grease" – the good girl who keeps the good vibes flowing. He gushed about their friendship, the kind that's the envy of relationship goals everywhere.
John and Lori, defying the laws of time and gravity, grooving their way into our hearts. The '90s may be over, but these two are proving that the party never really stops when you've got the right dance partner.