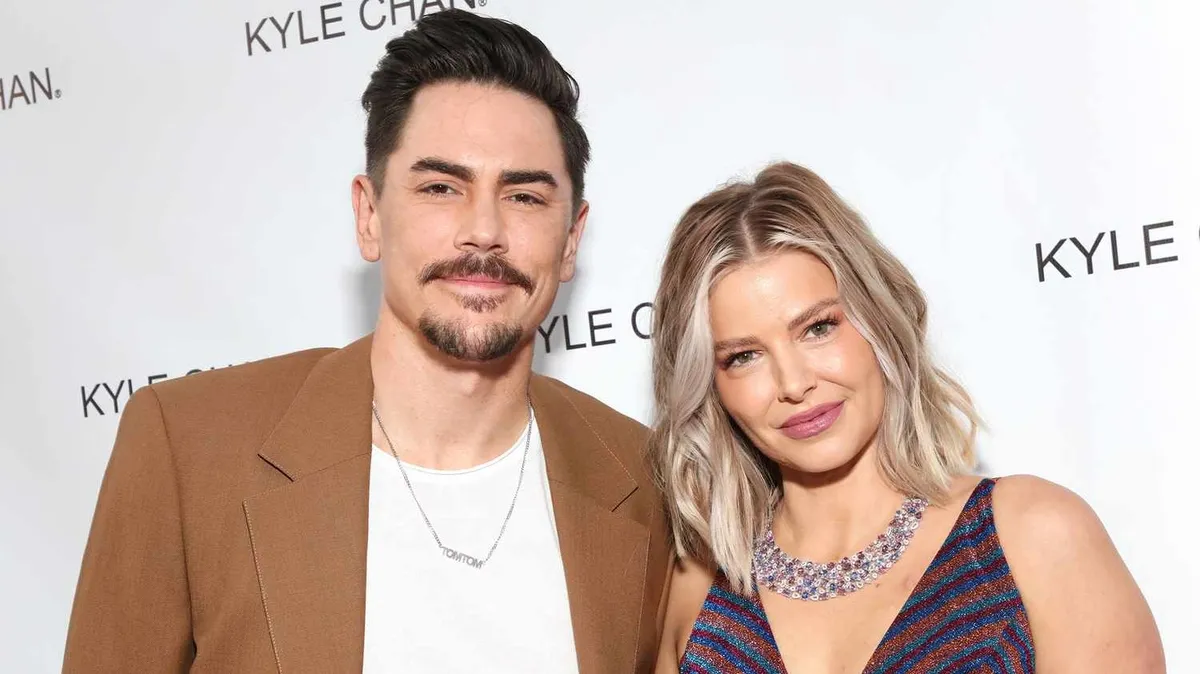 Ariana Madix, the sassy star of Vanderpump Rules, is spilling the tea on what led to the epic meltdown of her relationship with ex-beau Tom Sandoval. It's like the real-life soap opera we never knew we needed!
So, get this, at Bravocon 2023 in Las Vegas, Ariana dropped a bombshell that left us all wondering if we were in an alternate universe. According to Ariana, during an uncomfortably awkward reunion at the event, her ex, the charmingly mature 40-year-old Tom, allegedly decided it was the perfect moment to showcase his impressive vocabulary. Drumroll, please… he called her 'stank face'! You can't make this stuff up. Clearly, Shakespeare would be proud of this eloquent declaration of love.
Ariana wasn't holding back when she told E! News about this unforgettable moment. With an eye roll to rival a teenager's, she said, "He came on this press line and called me 'stank face' right after. So, I don't think he was planning to [give me an apology]."
Katie Maloney, another co-star and the designated captain of Team Ariana, jumped into the ring, ready to lay down some smack talk. With a healthy dose of sarcasm, she said, "That man wouldn't know an apology if it slapped him across the face. He just isn't capable." Katie, you're doing amazing, sweetie!
But hold on to your fancy cocktails, because there's more! Ariana confessed during a panel at the event that she's been waiting for an apology from Tom since they called it quits on their nine-year romance. What's the reason behind this nail-biting saga, you ask? Well, it turns out it all began with a cheating scandal involving Tom and the mysteriously named Rachel "Raquel" Leviss. Drama, thy name is Vanderpump!
"I would have done things differently. I can't change what happened. I'd rather stand here and face it. I don't know what you do," said Tom, in what can only be described as a masterclass in evading responsibility. A standing ovation for Tom, please!
Ariana and Tom's breakup seems to be the gift that keeps on giving, and the drama never ceases. We're all just here for the popcorn, eagerly awaiting the next thrilling installment of this reality TV rollercoaster. Stay tuned for more ridiculous one-liners, exasperated eye-rolls, and overdramatic apologies that may never come!