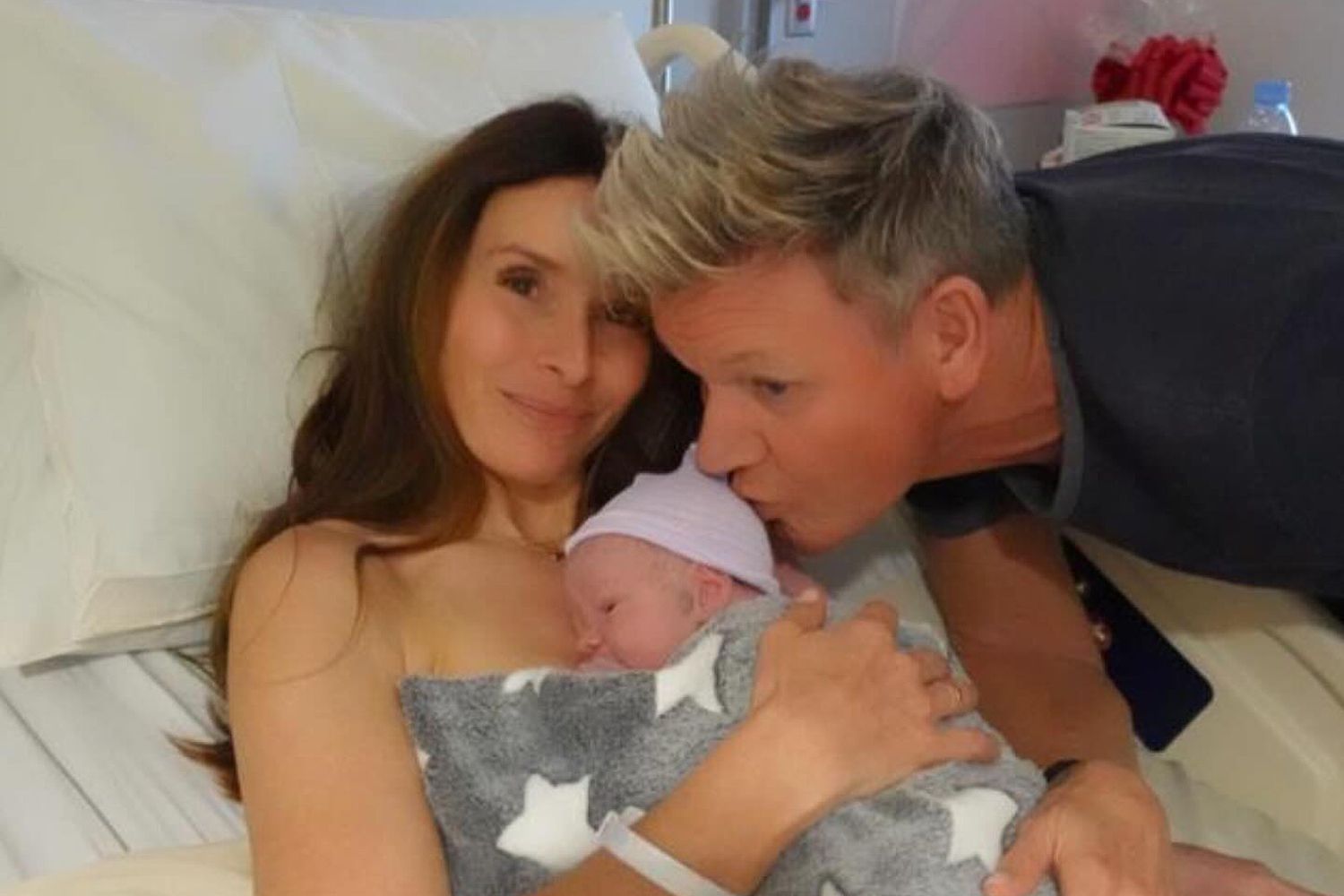 Hold onto your chef's hats because Gordon Ramsay has just pulled off the ultimate surprise dish – he's a dad AGAIN! Yes, you heard it right, the man known for his fiery kitchen antics and brutally honest critiques has managed to sneak in another member to the Ramsay clan.
On this fine Saturday, which also happens to be Gordon's birthday (talk about a double celebration), the 57-year-old British celebrity chef and restaurateur dropped a bombshell. He and his lovely wife, Tana, have added yet another ingredient to their family stew, making it their SIXTH child together. That's right, the Ramsay kitchen is bustling with activity!
And the star of this baby show? None other than Jesse James Ramsay, weighing in at a whopping 7lbs 10oz! You might be thinking, "Wait, how did we miss this pregnancy announcement?" Well, you're not alone. Gordon never publicly let the cat out of the bag, and the world was left in suspense until baby Jesse's grand entrance.
In case you're wondering about the Ramsay family lineup, it's a real mixed platter of ages and personalities. There are the elder siblings: Megan, who's 25 and probably serving as the family's unofficial babysitter, 23-year-old twins Holly and Jack, Matilda, who's 22 and likely throwing in her culinary expertise, and little Oscar, the 4-year-old tornado of energy.
A whole brigade of Ramsays! With 3 boys and 3 girls, they've got the perfect recipe for chaos and love. Gordon and Tana have been cooking up their marriage since 1996, and it looks like they just can't resist adding a little more spice to their life. Cheers to the Ramsay family's recipe for eternal entertainment! 🍼👶🔥🍽️ #RamsayReveal