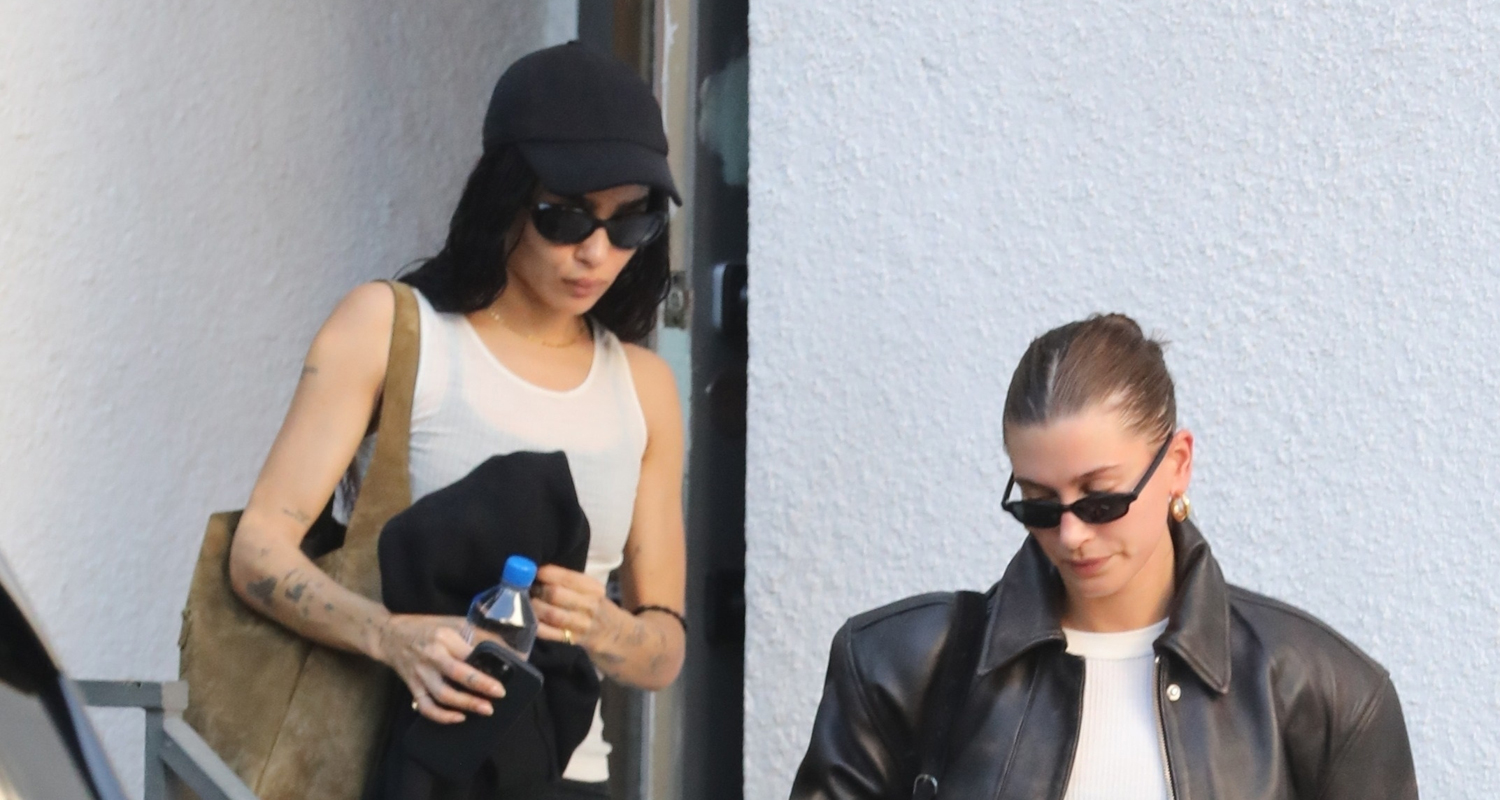 Prepare yourselves for a laughter-infused fitness fiesta as the dynamic duo of Hailey Bieber and Zoe Kravitz hit the gym, proving that breaking a sweat is the new black.
In a hilarious rendezvous in the fitness realm, the 26-year-old model and the 34-year-old maestro of Big Little Lies joined forces to conquer the treadmill and weights, leaving mere mortals in awe of their workout prowess.
Picture this: Hailey strutting into the gym donned in a leather coat that screamed "I'm here to lift, not just weights but also fashion standards." Coordinating like a style symphony, she paired it with a white top and matching shorts, making us wonder if she's headed to the runway or the gym.
Meanwhile, the fabulous Zoe Kravitz entered the fitness arena like a cream-colored goddess, sporting a tank shirt that seemed to say, "I may be sweating, but I do it with flair." Paired with black biker shorts, she effortlessly blended comfort and chic, making us question our life choices in activewear.
After a session that surely had the dumbbells blushing, the dynamic duo emerged from the gym, radiating post-workout glow and enough charisma to power a small city.
Just a week prior, these two fitness aficionados took their friendship to new heights by conquering the culinary world. Where, you ask? None other than the chic Sushi Park in West Hollywood. Because why settle for a regular dinner when you can make it a sushi spectacle?
Hailey and Zoe are not just gym buddies; they're the comedic queens of fitness fashion and the reigning champs of dining divas. Stay tuned for more antics from this dynamic duo as they continue to redefine what it means to break a sweat with style!