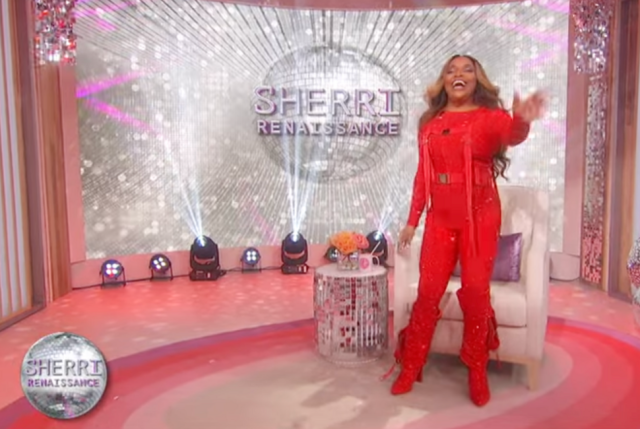 Sherri Shepherd didn't just celebrate Halloween; she threw a bash that even the ghosts of the Renaissance would envy! Yes, you heard it right, it was her very own 'Renaissance' special, and it was a hoot and a half!
The show was all about giving Queen Bey her rightful spotlight, and boy, did they go all out. I mean, we're talking about a full hour of Beyonce-themed shenanigans. You know it's a real party when you've got 'Cuff It' playing on repeat!
Tina Knowles, the legendary mom of the 'Cuff It' hitmaker, made a grand entrance in her very own 'Renaissance World Tour' getup. Can you imagine that? A Beyonce-themed costume party with Mama Tina as the surprise guest! She spilled the beans on all the tour secrets, making us feel like we were in on the action too. And of course, she couldn't resist plugging the upcoming blockbuster, 'Renaissance: A Film By Beyonce' – premiering worldwide on December 1. Get your popcorn ready, folks!
So, if you missed out on Sherri Shepherd's Renaissance extravaganza, don't worry, you can watch below. Trust us, it's like being at a Beyonce concert, but with more laughs and fewer dance moves!