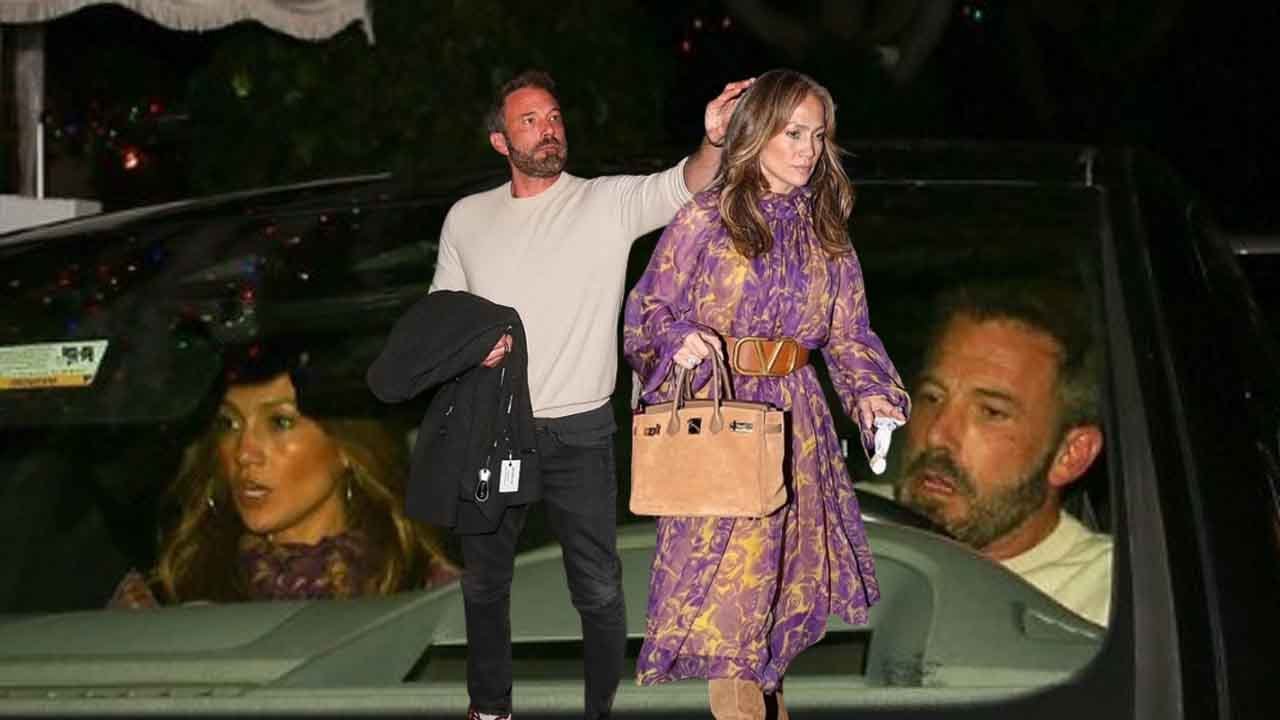 Jennifer Lopez and Ben Affleck had a family rendezvous that was more star-studded than a galaxy full of glitter. The power couple strutted into The Ivy for a dinner that would make even the most fashionable vegetables turn green with envy. Picture this: J.Lo, the dazzling diva at 54, rocking a purple and yellow rose-print dress that had roses questioning their life choices. And those suede brown boots? Well, they were so fabulous even Cinderella would consider an upgrade.
But hold on to your cream-colored sweaters, because Ben Affleck, the 51-year-old Gone Guy, decided to grace the occasion with a sweater that screamed, "I'm here to steal your heart and your dessert." Black jeans completed the ensemble, making him look so cool that the ice in his drink probably asked for his autograph.
This dynamic duo didn't just stop at the Ivy; no, they took the show on the road to Las Vegas. And what happens in Vegas doesn't stay in Vegas when you're Jennifer Lopez and Ben Affleck. They co-hosted a charity poker tournament, proving that they're not just a couple; they're a full house of awesomeness.
Now, let's talk fashion. Jennifer, the fashionista extraordinaire, graced the dinner wearing a Burberry dress and a Valentino belt. Roses everywhere collectively sighed in admiration, wondering why they couldn't look as fabulous as J.Lo.
Jennifer recently spilled the beans on her relationship with Ben, and it's sweeter than a candy store on Valentine's Day. Apparently, Ben is not just stealing hearts; he's also helping J.Lo become the best version of herself. Forget relationship goals; these two are setting the bar so high that even Spider-Man couldn't swing over it.
A night out with J.Lo and Ben, where fashion meets charity poker, and love is the secret ingredient that makes everything sparkle brighter than those suede boots. Cheers to the power couple who can turn a family dinner into a blockbuster event!