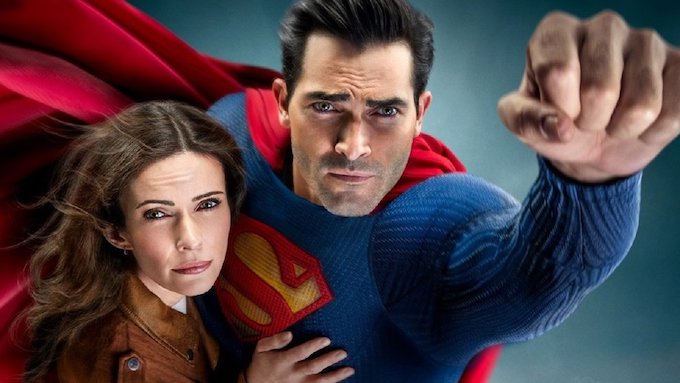 Hold onto your capes and goggles because it's a bird, it's a plane, no, it's the end of an era! Superman & Lois is about to wrap up its heroic run on the small screen, and boy, are we in for a super-duper farewell party.
In case you've been living under a kryptonite rock, this CW series featuring Tyler Hoechlin and Elizabeth Tulloch as the dynamic duo took off in 2021 and zoomed through its third season earlier this year. But the big news, hotter than a heat vision laser, is that the show's fourth season is set to grace our screens in 2024. That's right, the Man of Steel and the intrepid Lois Lane are ready for one last spin around the block!
And what's the official word on this electrifying development? Well, the CW's President of Entertainment, Brad Schwartz, gave us the lowdown in a statement that might as well have been written by Jimmy Olsen himself. He said, "Over the last three seasons, Superman & Lois redefined both the superhero genre and family drama. Tyler, Elizabeth, and the entire cast managed to pull off these iconic characters with so much depth and complexity that even the Fortress of Solitude would be jealous. We're eternally grateful to the hard-working writers, producers, actors, and the whole shebang, along with our fantastic partners at Warner Bros. Television and Berlanti Productions. As Superman takes his final flight, the gang is leaving us with an absolutely epic 10-episode must-watch-every-minute send-off to one of the most legendary CW families ever."
And just when you thought it was all sunshine and rainbows in Metropolis, here comes the villainous budget monster! It turns out that the show's hefty price tag and some behind-the-scenes cost-cutting shenanigans played a role in the decision to put the cape away after Season 4.
The show's executive producers and co-showrunners, Todd Helbing and Brent Fletcher, chimed in with their two cents, saying, "While we're a little misty-eyed saying goodbye to Superman & Lois after Season Four, we're grateful for the time spent with our amazing cast, crew, VFX wizards, editors, music maestros, and word wizards. From day one, this show was all about family, on and off the screen. We'd like to thank our partners at Berlanti Productions, DC, WB, and The CW for their unwavering support and enthusiasm throughout this journey, and a very special thank you to all the fans for tuning in. We're absolutely stoked about what we've got in store for our final season, and we can't wait for everyone to watch as Superman, Lois, and all our heroes go head-to-head with the biggest baddie in the show's history—Lex Luthor!"
Get ready to witness the ultimate showdown in spandex, as Superman & Lois bid adieu in style. Until then, keep those capes flying and those lasers blazing! Up, up, and away!