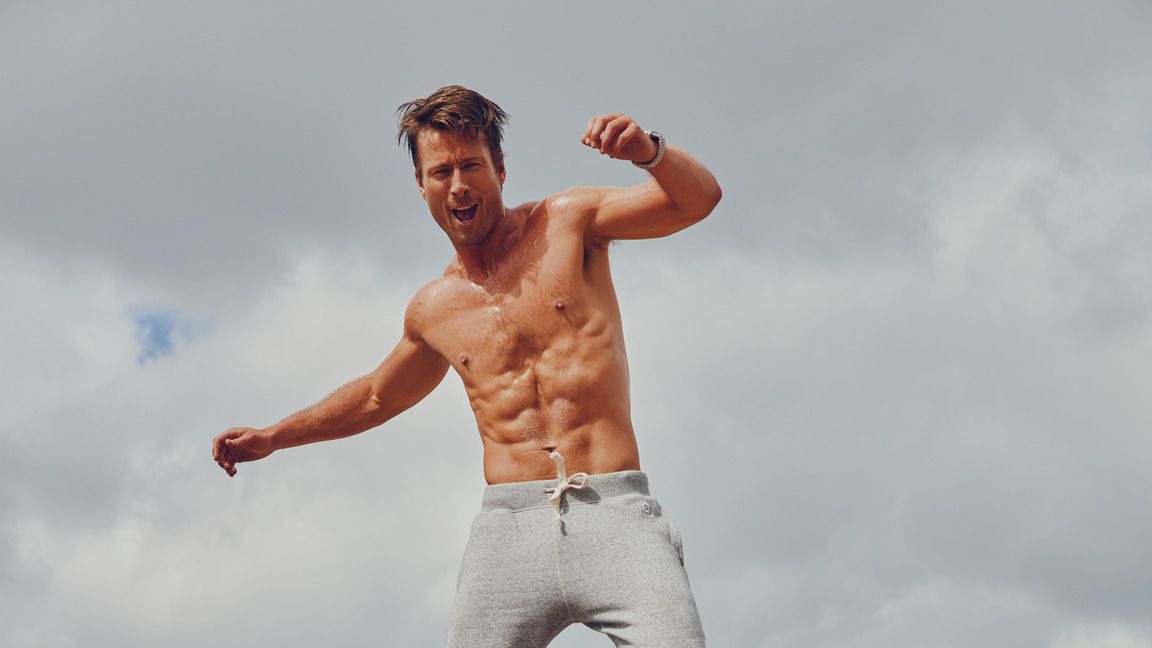 Maverick himself, Glen Powell, is baring it all in the latest Men's Health issue. Yes, you heard it right – the man is shedding more than just his Top Gun persona; he's ditching the threads for a full-on display of his birthday suit. Move over, Goose, things are getting steamy!
This 35-year-old heartthrob is not just flexing his muscles for the gym mirror; he's in full promotional mode for his upcoming flick, "Anyone But You," a rom-com where he's locking lips with the talented Sydney Sweeney. But before you rush to the theaters hoping for Maverick and Iceman levels of bromance, let's get the scoop from Glen's cheeky interview.
When asked about those sizzling on-set snapshots with Sydney, Glen reassured us that it's all part of the Hollywood gig. "It felt disorienting and unfair," he said, "but hey, that's just another day in Tinseltown for you." And when the word "affair" was thrown around, Glen swiftly corrected, emphasizing it was only an "alleged affair." Cue the dramatic background music!
In the weeks following the film shoot, social media was buzzing with rumors of a budding romance between Sydney and Glen. Turns out, it was all smoke and mirrors – Sydney's still sporting a ring on her finger, and Glen's back on the market after parting ways with his girlfriend. Sorry, folks, looks like this Maverick is still flying solo.
Navigating the dating scene as a famous face isn't all glitz and glamour for Glen. He spilled the beans on the struggles of forming genuine connections when a casual chat takes a detour for a selfie request. "Oh, the trials of fame," he sighed. We feel you, Glen. We really do.
Glen opened up about the hurdles his career throws into the romance ring. "When the sun is shining, you gotta make hay," he philosophized. "And you gotta chase this while you got it." Finding a partner who's up for the adventure, uncertainty, and Hollywood craziness? That, my friends, is a challenge worthy of Top Gun training.
And who could forget the wisdom bestowed upon Glen by the one and only Tom Cruise? Apparently, Maverick senior had some advice for his protégé. "You can't have any of that apologetic stuff in your eyes," Tom warned. So, note to self: No apologizing, especially when flying fighter jets or breaking hearts.
Get ready to snatch your copy of Men's Health on November 21. It's not just another issue; it's the one where Glen Powell dropped trou and made us laugh, cry, and question our life choices. Maverick out!