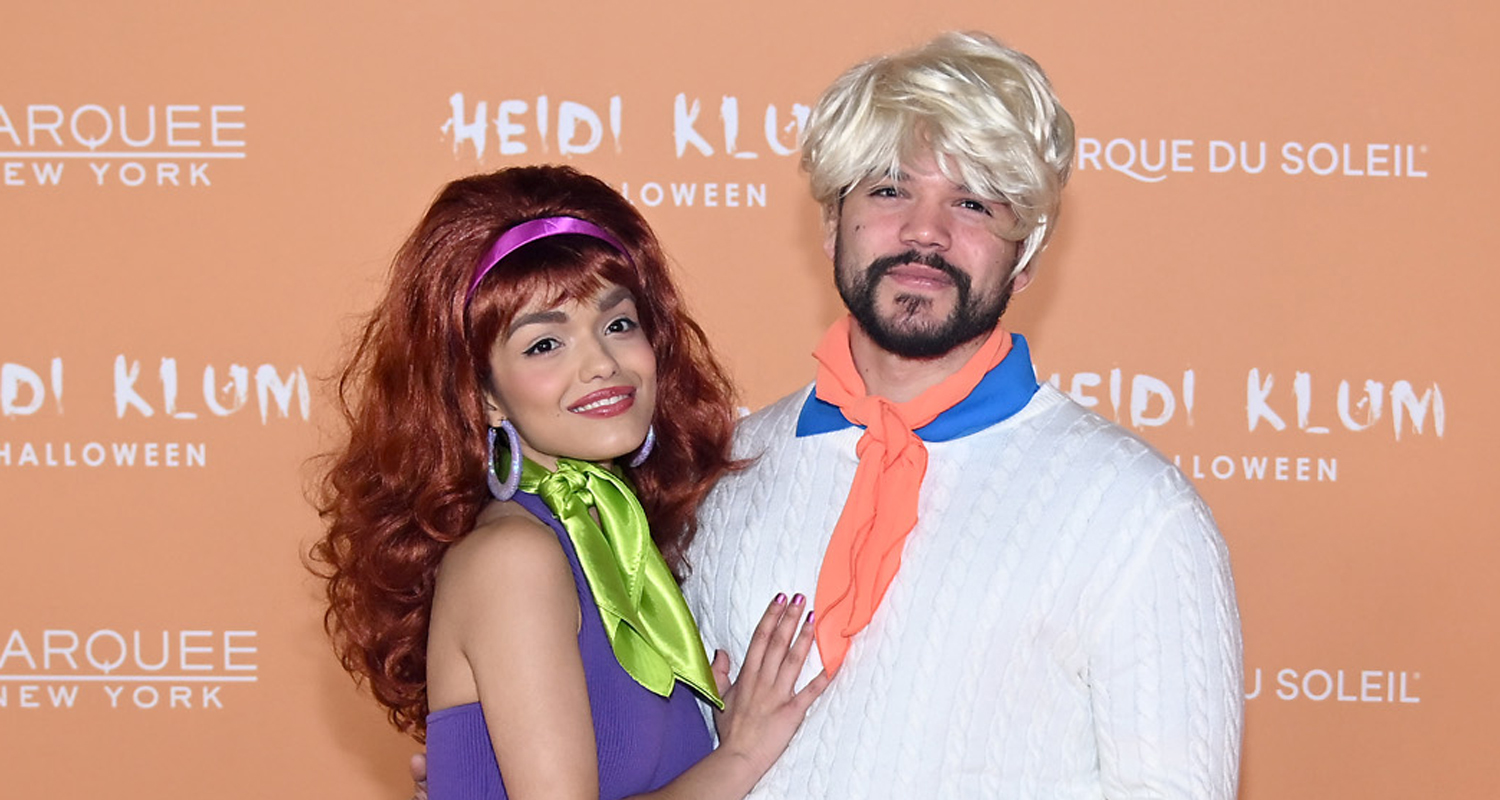 It was a spook-tacular night at Heidi Klum's 2023 Halloween Party, and the stars brought their A-game to the costume extravaganza! Trust us; it was more star-studded than a galaxy on a glitter binge!
Rachel Zegler and her beau, Josh Andres Rivera, turned heads as they morphed into Daphne and Fred from Scooby-Doo. Zoinks! They made you wanna shout, "Jinkies!" That's right, the mystery-solving duo was in the house, and they were ready to unmask the trick-or-treaters.
But they weren't the only ones who came to party. H.E.R. took her out-of-this-world talents to the next level by becoming an astronaut. Houston, we don't have a problem; we have a musical maven floating in space! She brought the moonwalk back in style.
Ice-T and his partner-in-crime, Coco Austin, chose to go gangster for the evening. We're talking pinstripes, fedoras, and a whole lot of swagger. The only thing missing was a mobster poodle, but we won't ask too many questions.
Larsen Thompson channeled her inner Carrie Bradshaw, but not just any Carrie—Carrie in her iconic wedding dress from the Sex and the City movie. Manolos were involved, and we're pretty sure there was a trail of designer shoes in her wake.
Taylor Lautner and his wife Tay took us to SNL land, dressing up as Pete Davidson and Timothee Chalamet's legendary characters from an SNL rap skit. It was a night filled with laughs and rhymes, and we couldn't get enough.
Tayshia Adams, our beloved Bachelorette, went the extra mile by turning herself into a bug. That's right, folks, she's a ladybug, and she was the belle of the ball! We're just wondering if she had a rose for her chosen bug suitor.
Shameless star Emma Kenny decided to be a painting for the night. So, if you ever wanted to see a masterpiece walking around, this was your chance. Frame not included.
Keegan-Michael Key and his lovely wife, Elisa, joined the party, too, and they looked spectacular. The couple was a dynamic duo of Halloween hilarity.
Fashion designer Christian Siriano was in the mix, making sure everyone looked runway-ready. Questlove brought the beats, and Maye Musk added a touch of elegance to the soirée.
Heidi Klum's Halloween bash was a scream, a hoot, and a howl all rolled into one. These celebs sure know how to trick, treat, and turn heads, making Halloween 2023 a night to remember!