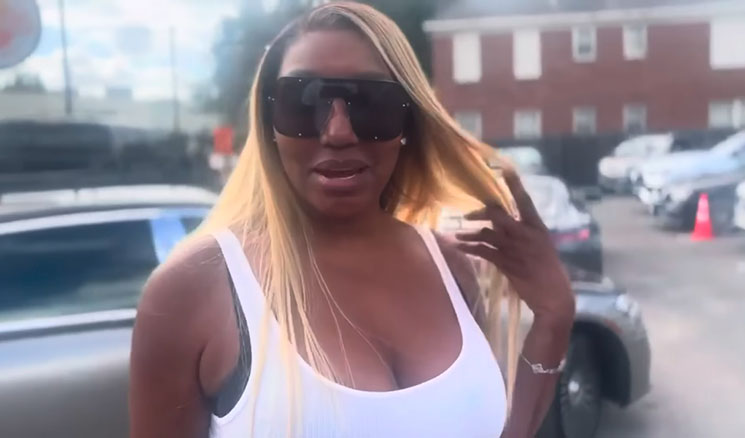 NeNe Leakes is about to spill the piping hot tea, and she ain't sippin' it silently, honey! This Real Housewives of Atlanta OG, bless her shady heart, is like a never-ending fountain of sass, even when there's no camera in sight. And now, she's partnered up with the one and only Real Housewives terror, Bethenny Frankel – you know, the gal who'd do just about anything to stay relevant. But brace yourselves, folks, because despite my annoyances with B, I must confess, teaming up with NeNe is a genius move in the world of reality TV scheming.
So, recently, NeNe let the tea flow freely on Bethenny's podcast. And because B is all about that TikTok life, she's graciously posted the juiciest nuggets as bite-sized clips. You see, she gets us, she really does. No need to endure her entire show; we're served the highlights straight up!
Now, of course, they chatted plenty of trash about Bravo, which is par for the course, but here's the kicker – NeNe dropped some entertaining tidbits during this spill sesh.
First up, let's dive into the enigma that is NeNe Leakes' dating life. Since her dear Gregg Leakes left us, she's been out there on the prowl, hunting for some mojo. Bethenny, always the inquisitive one, asked the million-dollar question: "Have you ever dated someone famous, NeNe?" And the answer? Well, it was like a riddle wrapped in a mystery, seasoned with a sprinkle of intrigue.
Our girl NeNe wasn't spilling the beans on the name, but she did drop a little breadcrumb. She hinted that her mysterious boo, who's probably an ex by now, could easily score a perfect 10 on the celebrity scale. She's keeping us guessing like a mastermind detective playing a game of "Guess Who?" Bethenny suggested big shots like Will Smith or Shaquille O'Neal as famous "10s," and NeNe gave a sly nod, leaving our imaginations running wilder than a squirrel on an espresso bender.
So, let's fire up the rumor mill and place our bets on who this illustrious mystery man might be. Is it the Fresh Prince himself? Or maybe it's the basketball giant with a voice deeper than the Grand Canyon. Who knows? But one thing's for sure, NeNe's revelation has turned another one of Bethenny's podcast gimmicks into a smash hit.
Come on, spill the tea! Who do you think is the famous man that NeNe Leakes secretly dated? And do you believe that our NeNe crossed paths with an A-list celeb? The drama never ends, and we're here for every fabulous moment of it!