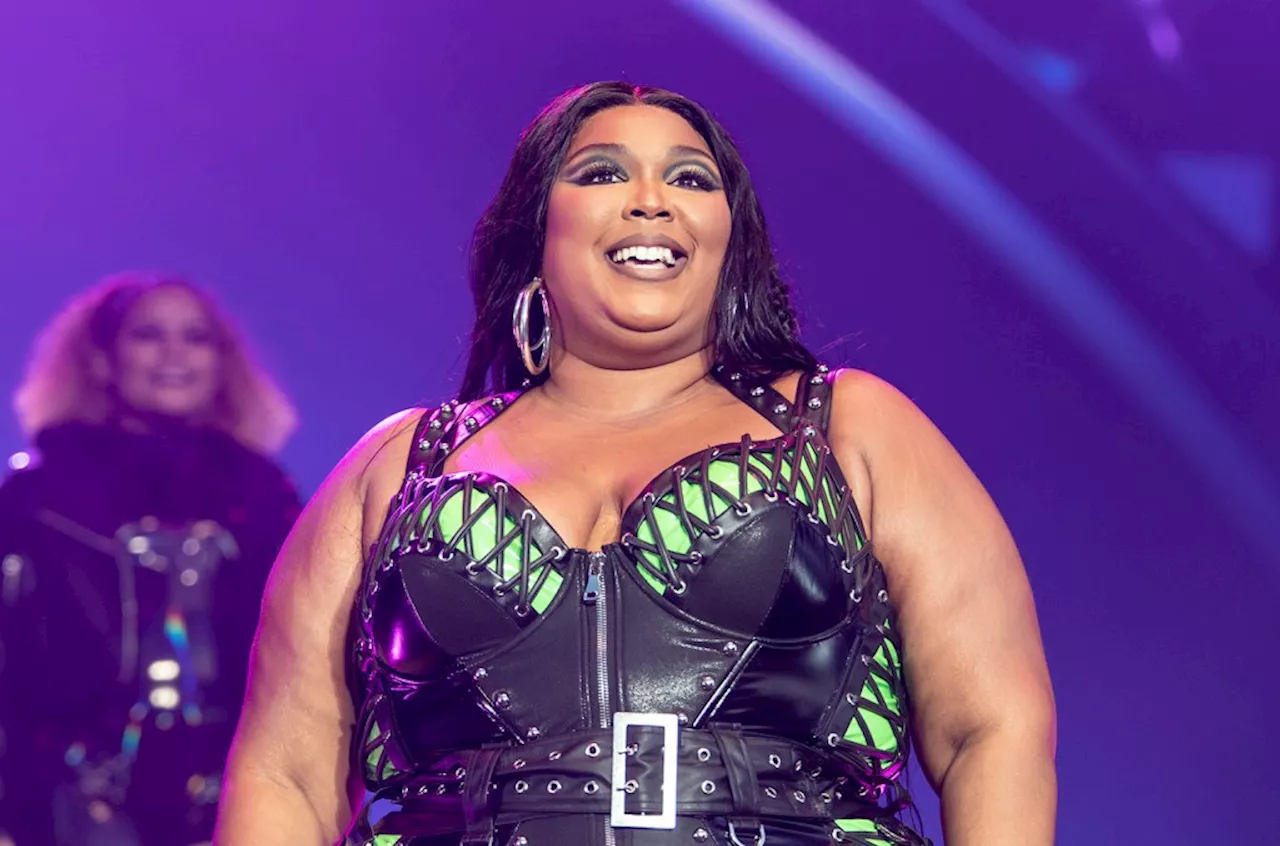 Lizzo pulled off the ultimate Halloween transformation, and it wasn't just any old costume. No, no! The "About Damn Time" singer channeled her inner rock goddess and became none other than the legendary Tina Turner! Picture this: Lizzo sporting a classic Tina Turner wig that had more life and sass than a caffeinated cat and a black leather dress that was bedazzled to the nines with fringes that could rival a disco ball. All we can say is, "Honoring Tina Turner ❤️‍🔥," Lizzo captioned a series of photos on Saturday, and boy, did she honor her!
Fans were quick to hop on the praise train, and honestly, who could blame them? One admirer simply couldn't contain their excitement and wrote, "Looking amazing…🔥🔥🔥." Another chimed in, "gorgeous," and someone couldn't resist the caps lock, yelling, "YOU LOOK AMAZING LIZZO!" We couldn't agree more. It's as if Tina Turner herself bestowed her rock 'n' roll blessing upon Lizzo, and we're here for it!
Some even suggested that Tina Turner, who passed away in May at the grand age of 83 after a lengthy battle with illness, would be beaming with pride from the heavens, gazing down at Lizzo's tribute. And honestly, who wouldn't be proud of this epic homage?
It's worth noting that this isn't the first time Lizzo paid her respects to the iconic Tina Turner. Back in May, she delivered an emotional performance of "Proud Mary" during one of her concerts to honor the legendary artist. She expressed her admiration for Tina, saying, "Today, we lost an icon and I haven't allowed myself to be sad… I haven't allowed myself to cry. I don't want to right now because I'd much rather celebrate the incredible legend Tina Turner is. As a black girl in a rock band, I would not exist if it were not for the Queen of Rock 'n' Roll."
Before her spooktacular Halloween stunt, Lizzo found herself entangled in a dance-off of declarations. Eighteen of her loyal staffers rallied to defend her against the claims of three former dancers who accused her of body-shaming, racism, and harassment. Jayla Sullivan, a dancer and contestant on "Lizzo's Watch Out for the Big Grrrls," was quick to vouch for Lizzo, saying that she was an inspiration to celebrate and love themselves, adding that she "never observed" any shaming as alleged by the plaintiffs. Another dancer, Asia Banks, sang a similar tune, praising Lizzo for assembling a group of plus-size dancers to showcase their talent and celebrate them. Way to go, Lizzo, for spreading the love and body positivity!
Lizzo had to ask the Los Angeles Superior Court to dismiss these "ridiculous" lawsuits against her, denying every single allegation made against her. The case is still ongoing, and it's more suspenseful than a reality show cliffhanger.
Lizzo, you keep being you, and we'll keep loving every minute of it!