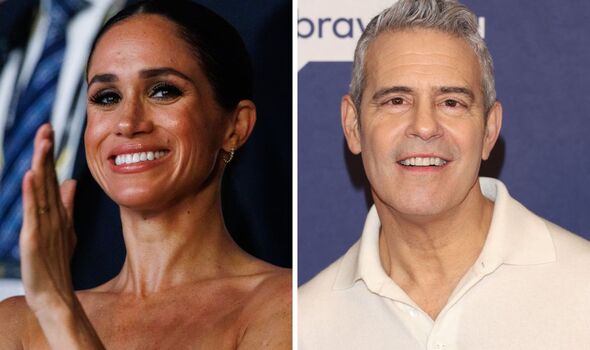 Andy Cohen spilled the royal beans on why he passed on the opportunity to have Meghan Markle grace the stage of his show, Watch What Happens Live, and he's more regretful than a cat who missed out on a fish buffet.
Picture this: Meghan was still a lawyer on Suits, not yet donning her duchess crown. She was just Rachel Zane, not the Duchess of Sussex.
So there Andy was, sharing his "Ask Andy" wisdom at BravoCon 2023, and he let us in on his hilarious regret. He quipped, "It was when she was on Suits. I didn't watch Suits. And I guess she was pitched, and we passed, and as my executive producer said, 'You really never know who is going to become a duchess.'"
Oh, the irony! Imagine the missed opportunities for Meghan to kiki with Andy, down some shots, and spill the tea on Vicki Gunvalson. Andy's lamenting it like he missed out on a golden unicorn at a garage sale.
But now, Andy's not so sure Meghan will RSVP to his show's invite. He chuckled, "I don't think so. I think she's kind of done with it. You know what, by the way? I don't blame her. 'You passed on me then, you want me now?' No."
Andy's comedic regret for passing on pre-duchess Meghan is the kind of hilarious, 'what-were-you-thinking' story that only late-night TV could appreciate. But hey, we all make mistakes, and this one's certainly fit for a royal blooper reel.