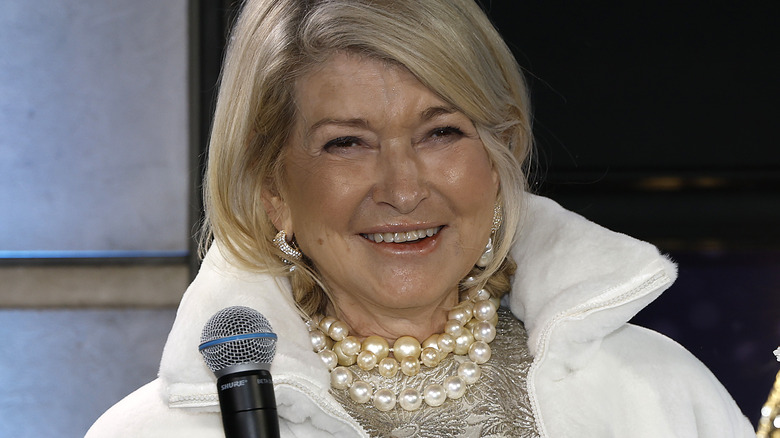 The Thanksgiving monarchy is in for a royal shake-up this year, and guess who's wielding the turkey leg scepter? None other than the reigning queen herself, Martha Stewart!
For eons, Martha has been the undisputed ruler of Thanksgiving, dishing out tips and tricks like mashed potatoes on a family dinner table. But hold onto your cranberry sauce, because this year, Martha's pulling a plot twist that rivals a Thanksgiving soap opera.
In a recent episode of The Kelly Clarkson Show, the 82-year-young Martha spilled the gravy on her scandalous holiday plans for 2023. Brace yourselves—she's not hosting Thanksgiving! Gasp! Cue the collective gasps of turkeys and pumpkin pies everywhere.
With the casual nonchalance of someone tossing aside a burnt marshmallow, Martha dropped the bombshell on Kelly Clarkson. "Oh, I gave up Thanksgiving. I canceled," she declared, revealing that a bunch of her guests bailed on the Thanksgiving extravaganza. It seems even Martha Stewart isn't immune to the occasional no-show.
But fear not, kitchen disciples, for Martha has a plan more ingenious than using a gravy boat as a pool float. She rang up her trusty chef friend and declared, "We're not doing Thanksgiving." Take that, tradition! Martha's breaking up with the turkey this year.
Why the sudden change of heart? Martha confessed she's "turkeyed out." Yes, even the queen of all things festive can reach her poultry limit. Who knew?
So, what's on the menu for Martha's rebellious Thanksgiving rebellion? Hold onto your basters—she's going on a gastronomic adventure, hitting up "about five different homes to taste different courses." Move over, Michelin Guide; Martha's on the ultimate culinary crawl.
Kelly Clarkson, ever the comedian, quipped that Martha's friends "must be so stressed out" to host the culinary maestro. And Martha, with a twinkle in her eye and a hint of mischief in her voice, replied, "Oh, I hope so." You can almost hear the distant echoes of turkey timers ticking nervously.
Martha Stewart, the renegade ruler of Thanksgiving, has traded in her apron for a tasting spoon and is set to sprinkle her culinary wisdom across multiple households this year. Who needs a turkey when you can have Martha on a tasting tour? Thanksgiving will never be the same again, and we're all just guests at Martha's world of festive mayhem!