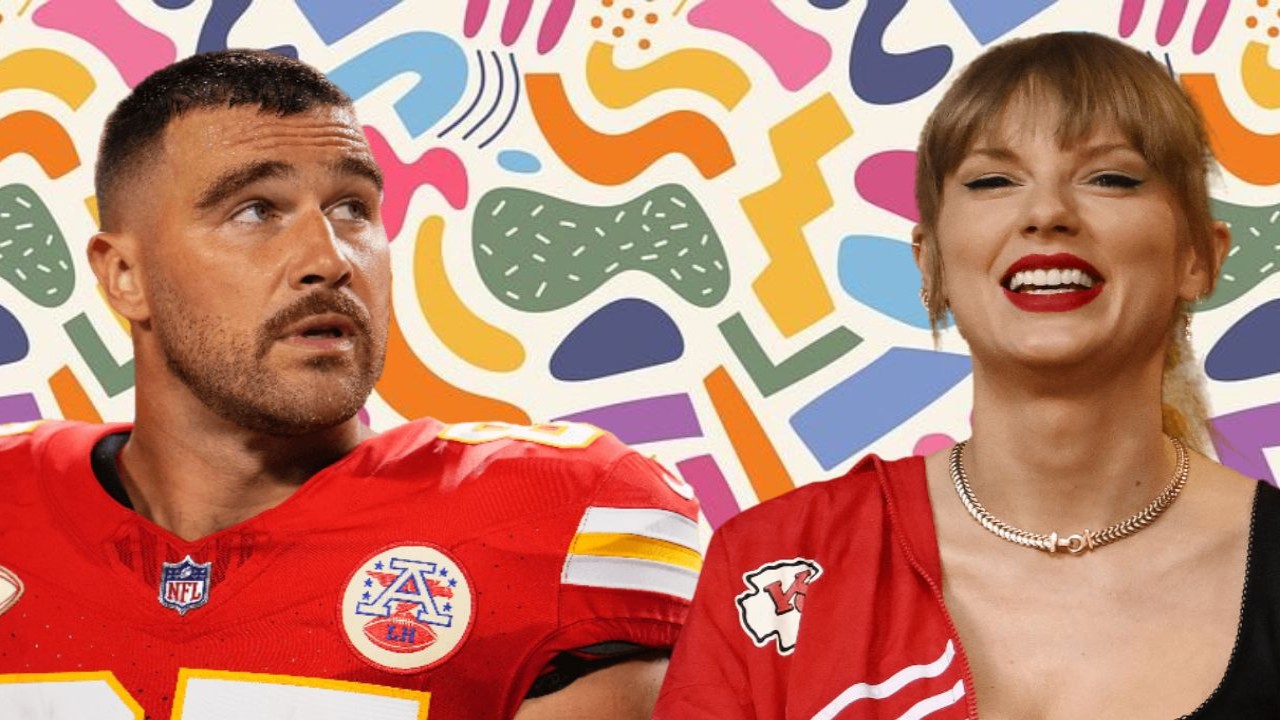 Travis Kelce recently found himself caught in the whirlwind of Taylor Swift's fan base, and boy, is he impressed! The Kansas City Chiefs player, a ripe 34 years old, spilled the beans on the Rob Riggle's Riggle's Picks podcast on Thursday, November 16. Now, we know Travis isn't one to spill too much tea about his romance with Taylor, who clocks in at 33, but the podcast host couldn't resist poking fun, claiming he had a "stack of letters here from Swiftie nation" with questions for the tight end.
When the term "Swiftie nation" was dropped, Travis couldn't help but acknowledge the sheer enthusiasm of Taylor's fan base. "That's a strong nation too, by the way. That's one of the strongest I've ever run into," he quipped. Picture Travis wading through a sea of devoted fans, armed with glitter pens and Taylor Swift posters, chanting their undying love for the pop sensation. Now that's a nation with some serious muscle!
But fear not, the podcast wasn't all seriousness. Rob and his co-hosts took the opportunity to unleash a barrage of jokes about Swifties delving into the intricacies of football. Who knew Taylor's fan base had a secret playbook on tight ends and touchdown celebrations?
Now, let's not get ahead of ourselves. The hosts did tease Travis about his relationship with Taylor after the interview, but that was the only snippet where the tight end spilled the beans about his popstar paramour.
And speaking of spilled beans, Travis' recent trip down to South America to catch Taylor's "Eras Tour" concert in Buenos Aires was the talk of the town. Taylor even dedicated a lyric change in "Karma" to Travis, crooning, "Karma is the guy on the Chiefs coming straight home to me." Travis, still recovering from the shock, spilled on his New Heights podcast, "I had no clue… well, I might have had a little bit of a clue, but definitely when I heard it come out of her mouth still shocked me."
In the game of love, Travis and Taylor are certainly scoring touchdowns! Their romance is so hot that reports suggest Taylor's parents are set to meet Travis' folks during the Chiefs' face-off with the Philadelphia Eagles on November 20. Talk about a family affair! Travis will not only be battling it out on the field but also facing off against his own brother, Jason Kelce, the Eagles' center. Can you imagine the family dinner conversations after that showdown? The Kelce family gatherings are undoubtedly more intense than a fourth-quarter nail-biter!
Episode 1 with our good friend Travis Kelce is out now! @robrigglehttps://t.co/drss6nY9xg pic.twitter.com/3UxMwvGoRL

— Riggles Picks Podcast (@RigglesPicks) November 16, 2023