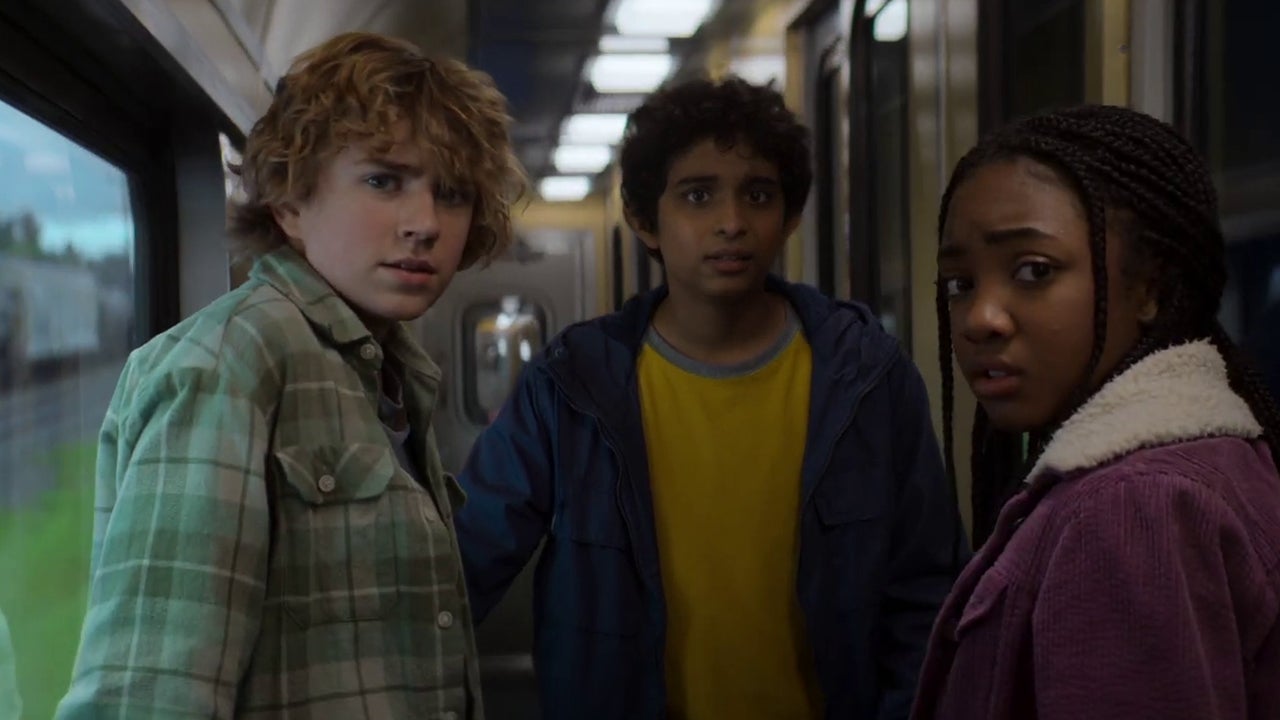 Get ready to embark on a perilous quest filled with more monsters than your average family reunion and more divine drama than a soap opera at Mount Olympus—because Percy Jackson is hitting the small screen, and it's about to get mythically hilarious!
Disney+ just unleashed the official trailer for the upcoming Percy Jackson and the Olympians TV series, and it's more epic than a saga written by a caffeinated unicorn. Based on Rick Riordan's book series, this adaptation promises to be so wild that even Zeus would trade in his lightning bolt for a front-row seat.
Picture this: Percy Jackson, the demigod extraordinaire, is on a mission more complicated than deciphering a Minotaur's GPS. Running from monsters with more attitude than a Medusa with a bad hair day and outsmarting gods with egos bigger than Hera's collection of peacock feathers, Percy must trek across America faster than Hermes on rollerblades. His mission? Return Zeus' master bolt and prevent a celestial-sized brawl. No pressure, right?
After losing his mom (thanks a lot, mythical chaos), Percy finds refuge at Camp Half-Blood—a summer camp for demigod kids. Now, he's not just trying to prove he's the hero this world needs; he's also confronting his demigod lineage faster than you can say "Cerberus." Brace yourselves as Percy jets off into the great unknown, chasing enemies and mysteries in pursuit of the Underworld. It's like a demigod's version of a midlife crisis, but with more monsters and fewer sports cars.
Joining Percy on this epic odyssey are his trusty quest buddies, Annabeth and Grover. Annabeth is the brains of the operation, and Grover is… well, he's the guy with the satyr-tastic sense of humor. Together, they'll face challenges, riddles, and the occasional enraged deity—all while trying to answer life's most pressing questions, like "Where do I belong?" and "Will I ever see my mom again?" Oh, and the classic "Who am I supposed to be?" because being a demigod is tough, but being a demigod with an identity crisis? That's a Herculean feat.
Leading the charge in this mythical madness are young stars Walker Scobell as Percy, Leah Sava Jeffries as the brainy Annabeth, and Aryan Simhadri as Grover, the satyr with a flair for comedy. Get ready to meet the rest of the cast, because this show is bringing more talent than the Mount Olympus talent show.
Mark your calendars for the grand premiere on Wednesday, December 20th, on Disney+. It's not just a TV show; it's a demigod-approved rollercoaster of laughs, drama, and epic quests. So grab your popcorn, summon your inner satyr, and get ready for a journey that will have you saying, "Move over, Zeus, there's a new god of entertainment in town!"