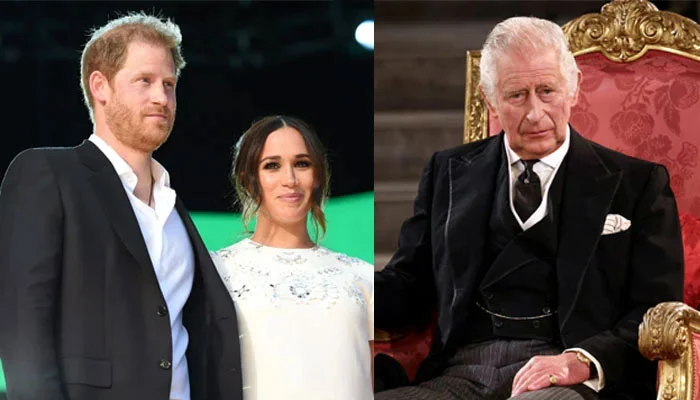 In a hilariously misguided attempt to distract the world from their cringeworthy escapade in Kenya, King Charles and Queen Camilla took a page out of the royal PR playbook and authorized their courtiers to embark on a wild briefing bonanza about King Charles's supposed bromance with Prince Harry. It was about as subtle as a bullhorn at a library, but believe it or not, both Roya Nikkhah and Camilla Tominey were fed a story that made Charles look like the saddest party host ever. Apparently, Charles went out on a limb and invited Harry to his upcoming 75th birthday bash (apparently, just Harry, not his wife or kiddos), and shocker of all shockers, Harry allegedly said, "Nope, I'm good." You might think this was an attempt to paint Charles as the most compassionate, fence-mending monarch around, but the palace crew just couldn't resist spilling the tea on how the rest of the royal gang can't stand Harry.
But hold on to your tiaras, because it turns out this was all a fabulous tale spun by the palace's resident storytellers. Surprise, surprise, Harry never received an invitation.
The Sunday Times ran with the headline that Prince Harry had received and declined an invitation to Charles's shindig, but according to a source in the know, this was about as accurate as claiming the Queen moonlights as a DJ in her spare time. The Palace had never even dialed Harry's number.
And here's the cherry on top: Buckingham Palace, when contacted by The Messenger, decided to zip it and offer no comment. Looks like someone over there is struggling to keep a straight face.
This is some amateur hour stuff, even for the monarchy. We all know that Kensington Palace is basically the clown car of the royal family, but Charles's crew usually knows what they're doing. It's also fascinating to witness Charles tossing "never complain, never explain" right out the window. Since day one of the Sussex saga, it's been a non-stop rollercoaster of detailed briefings about the Sussexes. I mean, Charles's first move as king was to ban Meghan from Balmoral, scold Harry for wanting his wife at his side after QEII's departure, and then promptly spill the tea to the media about it. Remember the wild speculation about Harry's attendance at the coronation? The palace couldn't stop talking about it. And who can forget the wild goose chase about Harry spending one night in Windsor in September? It's like a royal soap opera, and we can't help but wonder why Harry decided to clap back this time. And why the palace thought they could pull the wool over the eyes of Nikkhah and Tominey so shamelessly. Comedy gold, comedy gold!