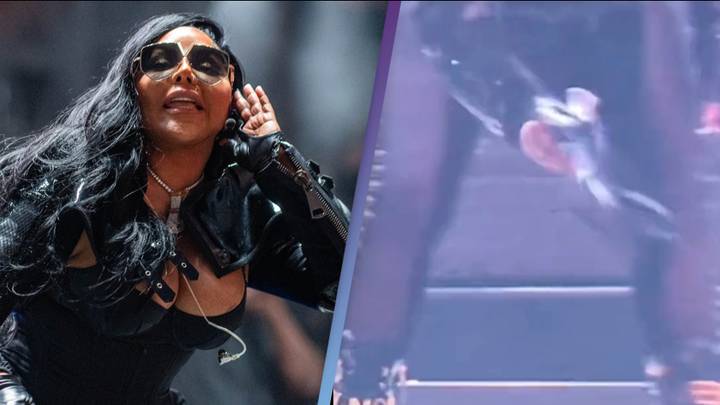 Lil' Kim had fans howling with laughter as she pulled off a surprise act of generosity at her recent performance. This legendary rapper, known for her bold moves, decided to give one lucky fan a memorable keepsake by tossing her undies into the crowd during a show.
It all went down on October 28 at the One Music Festival in Piedmont Park, Atlanta. The audience was in for a treat when the hip-hop diva from Brooklyn, New York, hit the stage. At one point, amidst her performance, Lil' Kim halted the show to address an unexpected wardrobe malfunction. Apparently, her underwear, worn on the outside of her tights, was staging a daring escape, so she took matters into her own hands – or more accurately, into her own pants!
In her typical sassy style, she declared to the crowd, "How 'bout this," as she peeled off her panties for all to see. The entire act, which is almost too good to be true, is captured in the video below. With a flourish, she flung her thong into the eager crowd, much to their surprise, before launching into her 1996 hit, "No Time."
Social media, ever vigilant for moments like these, erupted with hilarious reactions to Lil' Kim's unexpected striptease. One user on X, previously known as Twitter, couldn't resist asking, "Who got Lil Kim's panties?" Well, that's a question for the ages!
Check out the video of Lil' Kim's daring panty performance at the One Music Festival – it's a moment you won't want to miss!
Lil kim is the LAST person id ever want to see throw their panties into a crowd 😭 pic.twitter.com/qKNdVXQdF0

— K🌬️ (@lSoldKenCrack) October 30, 2023