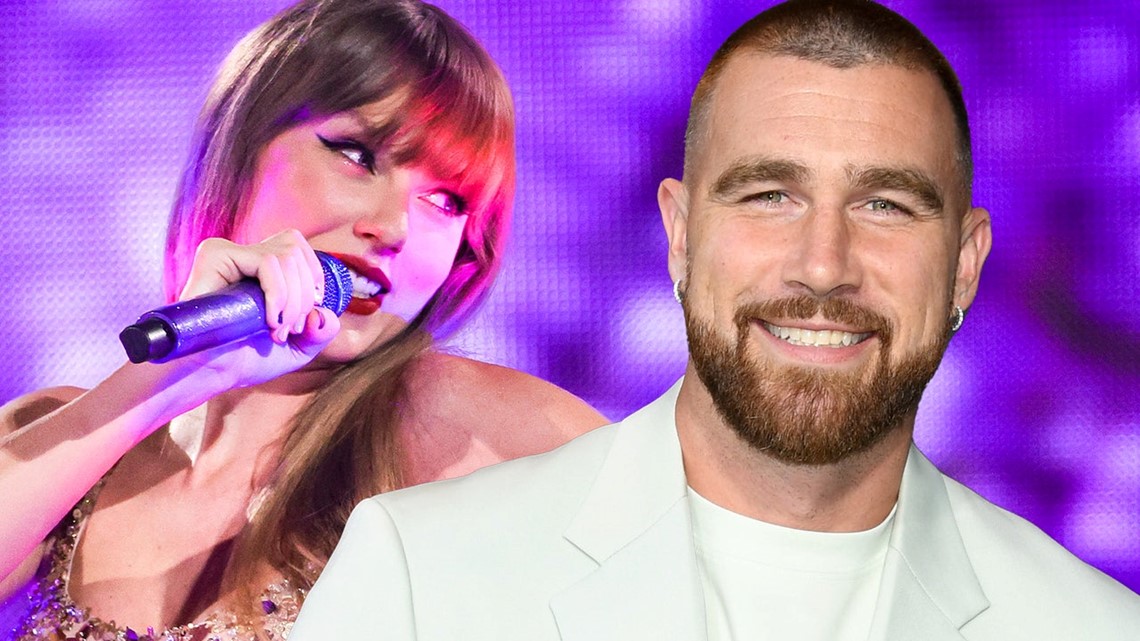 Move over Romeo and Juliet, there's a new power couple in town, and it goes by the names of Travis Kelce, the gridiron guru, and Taylor Swift, the pop sensation extraordinaire. The 34-year-old NFL star spilled the beans on his whirlwind romance with the 33-year-old songstress in a recent interview, and it's more enchanting than a unicorn riding a rainbow.
In an exclusive chat with WSJ. Magazine, Travis revealed that he's head over cleats for Taylor. Picture this: a football star serenading his beloved with touchdown dances and romantic passes. Move over, slow-motion beach walks—this is the real deal.
Travis didn't just spill the tea; he brewed a whole pot. Apparently, he's a connoisseur of Taylor's eras, like a sommelier but with catchy tunes. His favorite? The freshly re-recorded masterpiece, 1989. Sources say he was so excited at one of Taylor's concerts that he was literally counting the minutes until she belted out the hits from 2014. Talk about dedication—someone get this man a fan club membership.
But it's not just the music that has Travis hooked; it's the profound lyrics. Travis confessed his love for the iconic "Blank Space," proclaiming, "I could make a bad guy good for the weekend. That's a helluva line!" Move over, Shakespeare; we've got a new poet in town, and he's tackling the complexities of modern romance with football flair.
Travis also spilled the beans on the challenges of dating a megastar. "I've never dated anyone with that kind of aura about them… I've never dealt with it," he said, probably still trying to wrap his head around the fact that there are more cameras on Taylor than at a celebrity hide-and-seek tournament.
And let's not forget the cupid-like efforts that brought these two lovebirds together. Travis tried to slide into Taylor's DMs with a friendship bracelet, while behind the scenes, Cupid was playing matchmaker. "Yo! Did you know he was coming?" said the mutual friends, probably with heart-shaped arrows in hand.
As for the moment Taylor reached out to Travis, it's a tale as old as time. In a plot twist worthy of a rom-com, Taylor's little cousins were snapping pics in front of Travis's football locker. Cue the "awws" and the "oh, really?" as Travis spilled the beans on this adorable backstage encounter.
A love story for the ages, where football meets pop, and touchdowns are scored on and off the field. Move over, Hollywood; we've got a blockbuster romance brewing, and it's set to a soundtrack of catchy jingles and touchdown cheers. Let the games (and love) begin!