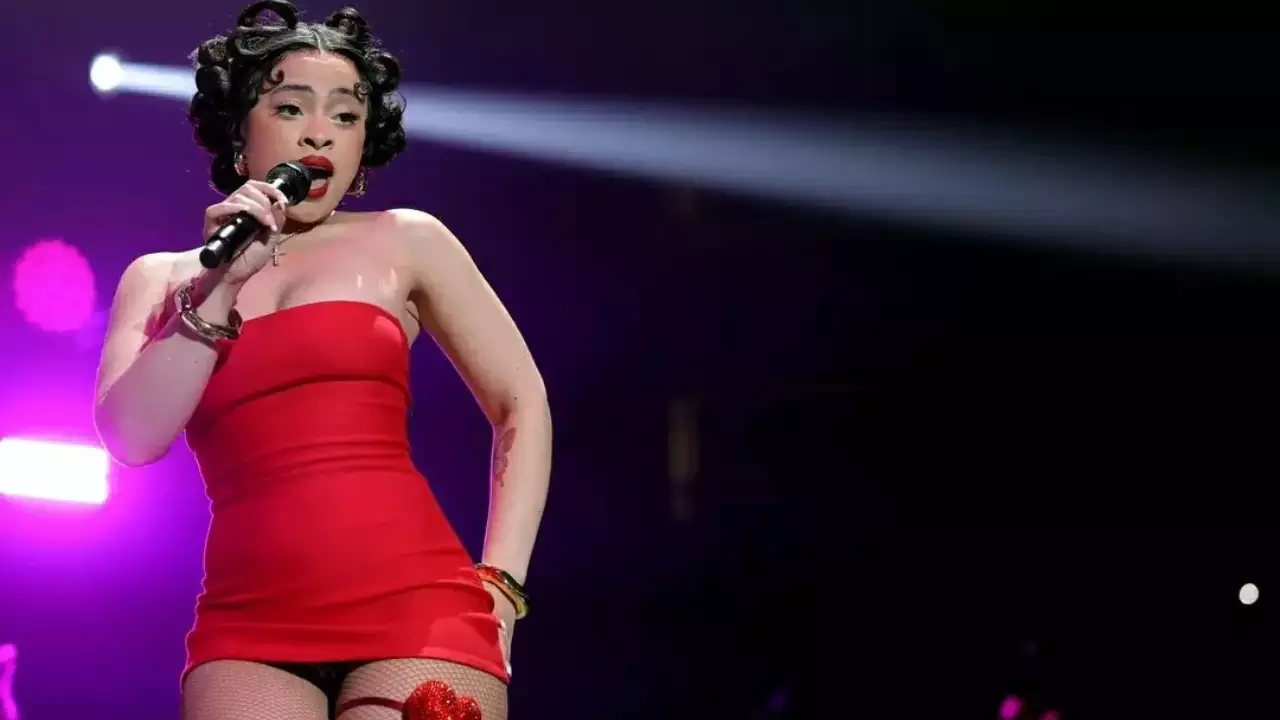 Ice Spice is haunting the Halloween scene with all the enthusiasm of a trick-or-treating kid in a candy store!
The rapper, who's 23 but still spicier than a jalapeño, recently graced the stage at the iHeart Powerhouse 105.1 event, held at the Prudential Center in Newark, New Jersey. It was a spooktacular Saturday night to remember!
But here's where it gets hilariously awesome: Ice Spice decided to channel her inner cartoon diva for her performance. No, she didn't opt for the run-of-the-mill vampire or zombie look. Oh no, that would be too ordinary for our spicy sensation. Instead, she transformed herself into none other than the iconic Betty Boop! Yes, you heard that right.
Decked out in a dress that could double as a tomato, Ice Spice strutted her stuff in a sizzling red number. But the pièce de résistance? A heart-shaped garter, because even Betty Boop needs to keep her stockings from making a run for it. And let's not forget the snazzy, short black wig to complete the transformation into a living, breathing cartoon character. Talk about animated entertainment!
Way to go, Ice Spice – you've given Halloween a spicy twist that'll be remembered for years to come!