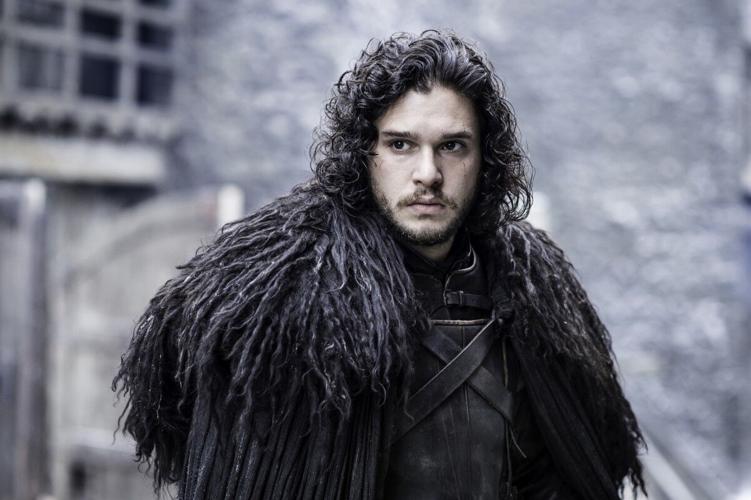 It's been a hot minute since we've gotten any juicy tidbits about that Jon Snow spinoff from Game of Thrones. You know, the one that's been more elusive than a dragon egg at a flea market?
Kit Harington, the man who knows nothing but how to look broodingly handsome, is set to don his fur cape and pouty face once again for this new adventure, which was first spilled like Cersei's wine glass at a wedding back in June 2022.
Emilia Clarke, our fiery Khaleesi, confirmed that something was brewing in the realm of spinoffs and left us all wondering if she'd be game to play Daenerys Targaryen once more. Perhaps she'll be the Mother of Reboots, with a fresh batch of dragon babies.
Now, brace yourselves like winter is coming, because HBO's big cheese, Casey Bloys, has dropped an update that's about as official as Joffrey's decree to ban all pies (what a monster!).
According to the gossip birds over at TV Line, Casey spilled the beans, or in this case, the dragon's hoard of gold, and declared that the Jon Snow spinoff is still stuck in limbo. HBO hasn't slapped that glorious green light on it, and it seems like the Game of Thrones spinoff factory is about as productive as a snoozing direwolf.
Casey chimed in with, "We always have Game of Thrones scripts in development. We greenlit Dunk and Egg in the spring," referring to the upcoming A Knight of the Seven Kingdoms: The Hedge Knight, based on George R.R. Martin's delightful Dunk and Egg tales. But here's the kicker, my friends: there's nothing else on the horizon. Nada. Zip. Zilch. It's a Game of Thrones drought out there!
But fear not, brave souls of Westeros! Casey, like a masterful plot twist, hasn't ruled out future spinoffs. He hinted, "I wouldn't say there is anything else in that world that is close to a green light or anything," but he added with the sly grin of Littlefinger, "but we are always working on different scripts and ideas." So, there's hope for more dragons, White Walkers, and political intrigue. Winter isn't the only thing that's coming; it's the Game of Thrones spinoff saga that just won't quit!