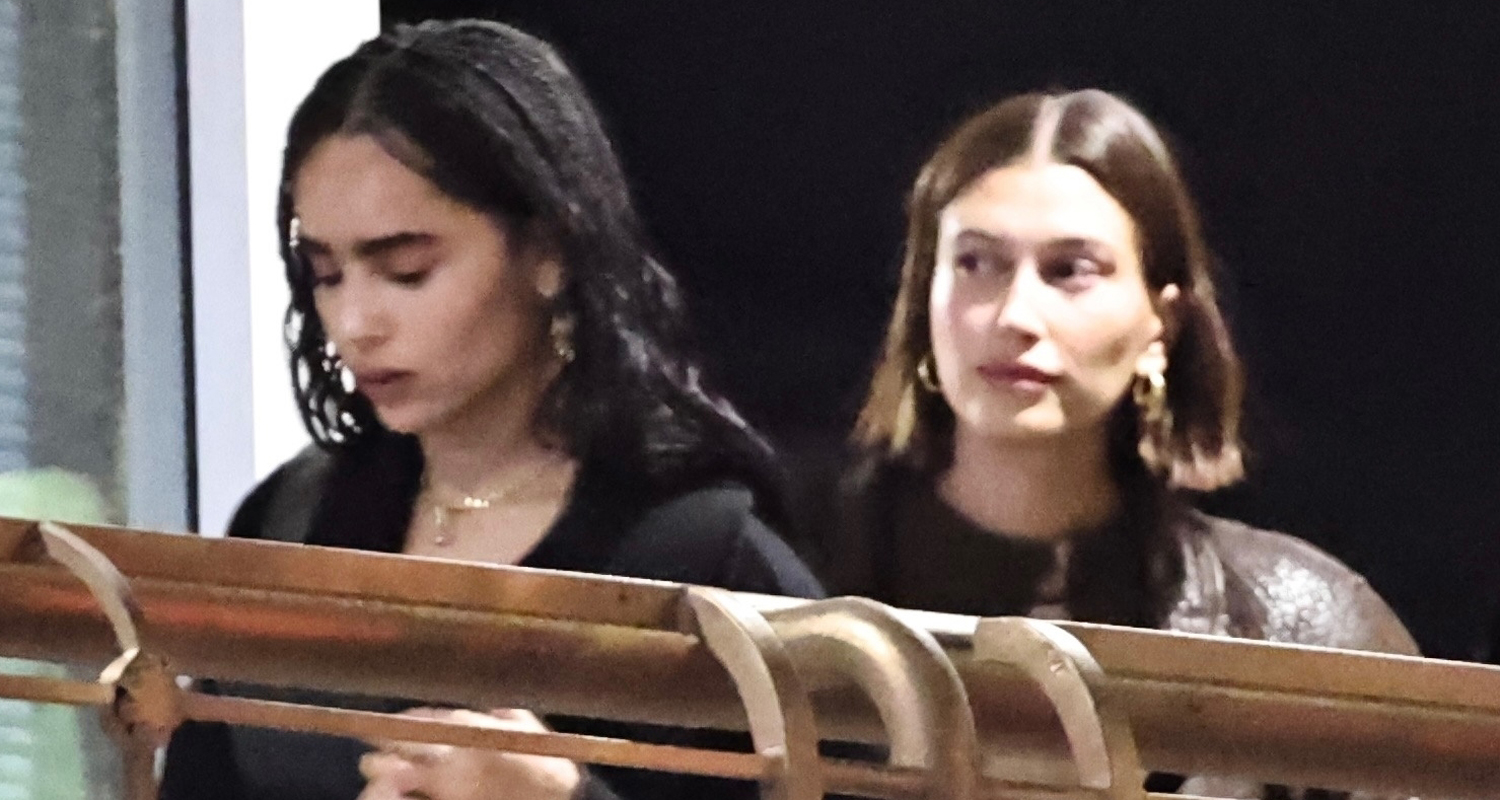 Guess what the cool kids are up to now? Hailey Bieber and Zoe Kravitz are having a soirée!
In a stunning revelation of epic proportions, the 26-year-old model and the 34-year-old Big Little Lies sensation were caught red-handed indulging in some top-notch dinner escapades at the swanky sushi joint, Sushi Park, in the glamorous land of West Hollywood, California. Can you believe it? Sushi Park—where even the soy sauce is probably fancier than my entire wardrobe.
Picture this: Hailey strutting in with a brown leather jacket that probably costs more than my monthly rent, accompanied by a matching brown sweater and skirt ensemble that screams, "I woke up like this… flawless." Meanwhile, Zoe, the fashion goddess herself, opted for a black coat and jeans—because why not be effortlessly chic while grabbing sushi?
In case you've been living under a rock and missed the memo, Hailey and Zoe go way back in the BFF department. They've been painting the town red together for years, making appearances at more parties than a pizza delivery guy on a Saturday night. Honestly, if friendship goals were an Olympic sport, these two would be gold medalists by now.
The dynamic duo strikes again, proving that celebrity hangouts are just like ours—except with fancier outfits, posher restaurants, and probably a lot more paparazzi. Keep shining, Hailey and Zoe, because the world needs more fabulous friendships like yours!