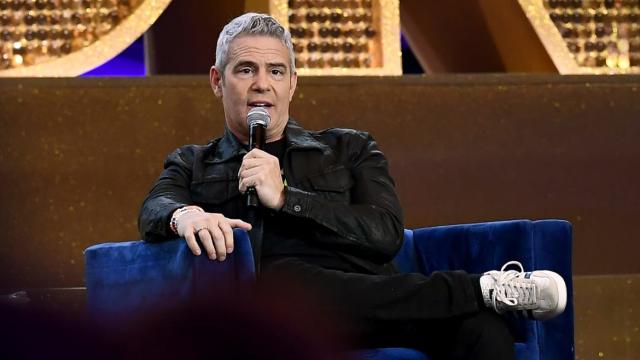 Andy Cohen isn't parting ways with Bravo anytime soon, and he's about as likely to retire as a cat is to give up chasing laser pointers! In a recent chat with E! News, the 55-year-old maestro of all things Bravo – the guy who wrangles the wild Real Housewives and presides over Watch What Happens Live – spilled the beans on his retirement plans, and it's nothing short of uproarious.
"When will I say 'buh-bye' to Bravo?" Andy quipped. "Well, that'll be the day they send me packing, kicking and screaming! They'll need a bulldozer or a giant slingshot to launch me outta here."
And who could possibly step into Andy's fabulously chaotic shoes? He teased, "Oh, I've got a few ideas up my sleeve, but I'll keep you hanging on that one. Trust me, it's not something that's keeping me up at night. I'll leave the brainy stuff to the housewives!"
During this sidesplitting interview, Andy let us in on a little secret – he's still pinching himself over the Bravo phenomenon. "Seriously, it's unbelievable! Bravo's gone from being a little cable channel to a sensation that's more viral than cat videos. Can you believe it? Because I can't!" Andy exclaimed.
He continued with his signature wit, "I've got one thing to say – next year marks my two-decade Bravo-versary. Looking back at those early days and comparing them to the current chaos, it's like going from a kid's birthday party to a wild, never-ending rollercoaster ride. Bravo sure knows how to throw a party, and I'm the party animal who just can't quit!"