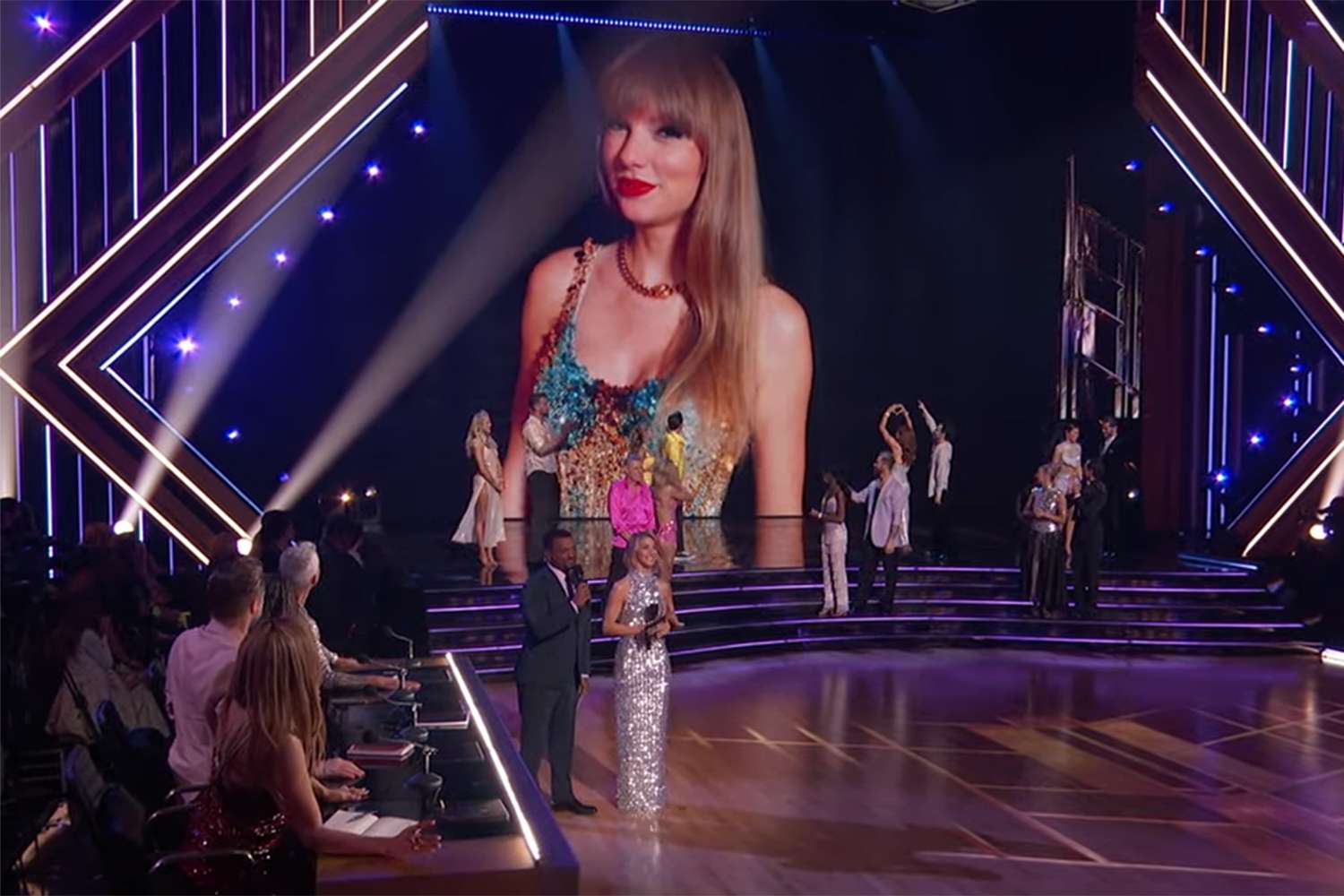 Guess who crashed the Dancing With the Stars party? None other than the queen of surprises herself, Taylor Swift! In a move that left the dancers and viewers alike questioning if they accidentally stumbled into a parallel universe, the 33-year-old pop sensation made a dazzling appearance via a pre-recorded video message.
Hold onto your sequined dance shoes, because a "Celebration of Taylor Swift" night is about to hit the ballroom next Tuesday, November 21st. It's like a Taylor Swift extravaganza, and you're all invited to the dance floor bash of the year.
In her video cameo, Taylor, the entertainer extraordinaire, expressed her excitement for the upcoming shindig, saying, "I can't wait to see Dancing with the Stars' celebration of my Eras next week. I wish I could be there with you guys, but I'm on tour in Brazil. But fear not, my spirit will be there, grooving alongside you, and I'll be watching from afar."
Hold up! Did she just say she'll be watching? Is Taylor Swift going to be our behind-the-scenes dance diva guru, giving us a virtual thumbs up or twirl of approval? We're not sure, but we're here for it!
Now, Taylor might be jet-setting to Brazil for six upcoming shows, but guess what? She strategically left a dance-shaped hole in her schedule, ensuring she doesn't miss the live DWTS extravaganza. Talk about a global pop star who knows how to juggle her dance card!
And as if the anticipation wasn't already skyrocketing, rumor has it that the lead choreographer of The Eras Tour, the dance maestro herself, Mandy Moore, will be gracing the judges' panel as a special guest. Get ready for some expertly critiqued dance moves and, undoubtedly, a fair share of glittery commentary.
So, mark your calendars, dust off your disco balls, and prepare for a night that promises to be more fabulous than a cat wearing sunglasses. It's "A Celebration of Taylor Swift" on Dancing With the Stars, and the dance floor is about to become the hottest ticket in town. Can we get a twirl of approval from Taylor Swift herself? Stay tuned, dance enthusiasts!