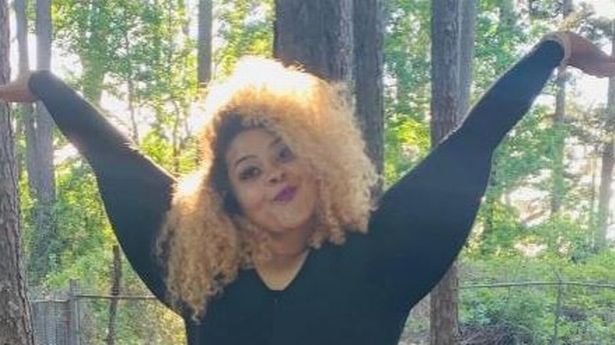 Guess what? Brandi Mallory has done the ultimate disappearing act – and no, it's not a magic trick! The Extreme Weight Loss star, known for her incredible journey on Season 4 of the ABC series, has sadly left the building at the age of 40. Yep, the news is as real as the time you thought your diet would start on Monday.
The Fulton County Medical Examiner's Office confirmed the unfortunate event, and we can't help but wonder if they checked for signs of spontaneous dancing as the cause of death. Because, you know, Brandi was a post-show dance enthusiast, and who wouldn't want to dance their way into the afterlife?
On November 9, in the mystical land of Stone Mountain, Ga., Brandi bid farewell to this world. The cause of her departure remains a mystery, just like that missing sock you can never find after doing laundry. Maybe it got lost on her Half Ironman journey during Extreme Weight Loss – we may never know.
Her family and friends decided to give Brandi a send-off fit for a reality TV queen with a candlelight vigil on November 12. If only candles could bring her back, we'd have a whole new blockbuster genre – paranormal fitness revival.
According to her obituary, there's a grand memorial service scheduled for Sunday, November 19, in Lithonia, Ga. It's the kind of event you wouldn't want to miss, even if you're already booked for the "Ghostly Gyrations Gala."
In these somber times, our thoughts are doing somersaults for Brandi Mallory's loved ones. May the afterlife have endless dance floors, Half Ironman challenges, and a snack bar that never runs out of guilt-free treats. Farewell, Brandi – you've left us with a weighty mystery and a dance routine we'll never forget.