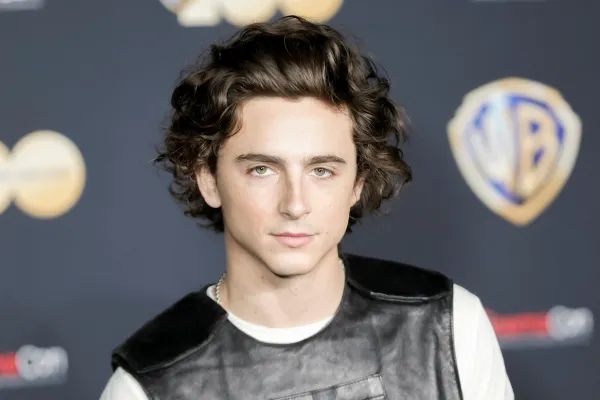 Guess who's gracing your screens with his dreamy presence once again? It's none other than Timothee Chalamet, the guy who probably has a secret contract with Hollywood to be in everything!
This time, our 27-year-old Wonka enthusiast is making a triumphant return to the Saturday Night Live stage as the host of the November 11 episode. I mean, who needs a golden ticket when you can get Timothee Chalamet on SNL, right?
And as if Timothee's charm wasn't enough, they've got Boygenius as the musical guest! Boygenius is basically the Avengers of indie music, featuring Phoebe Bridgers, Julien Baker, and Lucy Dacus. So, get ready for some tunes that'll make you question why you ever listened to anything else.
Now, let's not forget that Timothee has done this hosting gig before, back in 2020. He had us all in stitches with his uncanny portrayal of Harry Styles in a skit. It was almost like Harry was there himself, but with more jawline (if that's even possible).
And just when you thought Timothee couldn't get any cooler, he made a surprise cameo the following year for a musical sketch alongside the likes of Pete Davidson, Chris Redd, and Kid Cudi. It's almost like he has a backstage pass to the coolest parties at Studio 8H.
Timothee is in good company, following previous hosts this season like Pete Davidson, Bad Bunny, and stand-up comic Nat Bargatze. Bad Bunny even pulled double duty as the musical guest! Not to mention, we've been treated to performances by Ice Spice and the Foo Fighters. It's like the ultimate variety show with a side of Chalamet charm.
So mark your calendars! November 11th is the date you won't want to miss. Timothee Chalamet on SNL with Boygenius – it's the Willy Wonka golden ticket of comedy and music!