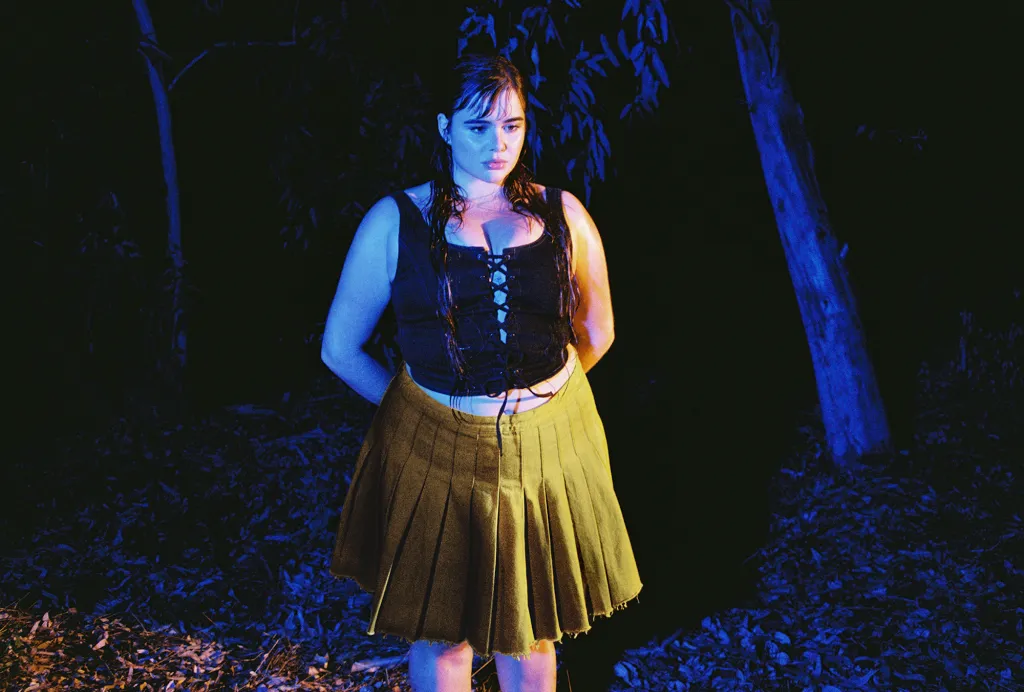 Barbie Ferreira, the queen of "Nope," has just teamed up with Levi's for a fashion escapade that's about to make your wardrobe go from "meh" to "oh my gosh, where did you get that fabulous thing?"
At the ripe age of 26 (we say ripe because, well, fashion is fruit, right?), Barbie decided it was time to sprinkle her creative fairy dust all over our lives. The Nope actress put on her fashion wizard hat and conjured up a clothing collection that's basically a love letter to beautiful scenes and the art of telling stories through your everyday wardrobe.
Barbie didn't embark on this fashion journey alone; she brought along a bunch of her pals to turn her wild fashion dreams into reality. Because let's be honest, fashion is more fun when you have your buddies along for the ride. Who needs a solitary fashion adventure anyway?
And who better to capture the magic than Petra Collins, Barbie's partner in crime for over a decade? Yes, you read that right—10 whole years of creative hijinks. We're talking about a friendship that started when Barbie was just a sweet 16-year-old. They've got a language, a secret creative handshake, or whatever you want to call it. Shooting with Petra is like a piece of cake, a really fashionable cake.
Now, let's talk logos. Barbie didn't settle for a run-of-the-mill logo. No, no. She went for a bunny demon, because why not? This demon bunny wasn't conjured from some fashion realm; it was drawn by Barbie's BFF, Ben Evans. Apparently, he's a master of bunny demon artistry. And get this—it all started as a stick-and-poke tattoo at Barbie's house. Fashion inspiration can be weirdly tattooed, who knew?
Barbie spilled the beans, saying, "My dream is to always include my friends who I creatively align with." So, basically, the collection is like a fabulous, glittery friendship quilt stitched together by Levi's, Barbie, and her squad. Intimate, special, personal—just like sharing a secret handshake.
And now, the pièce de résistance—the collection itself. Brace yourself for lace-up corsets, long dress coats (because regular-length coats are so last season), second skin tops (we don't know what that means, but it sounds cool), '90s 501® jeans with demon bunnies, oversized bunny tees (because who doesn't love a giant bunny on their shirt?), and a reversible tulip hat. Yes, a hat that's reversible. Two hats in one. Mind blown.
In a press release, Barbie spilled the fashion tea, saying, "This collection was inspired by my love for beautiful scenes and creating a story with my everyday wardrobe." Dark fairytale meets nostalgic dream—take our money, Barbie!
If your wardrobe is crying out for a touch of Barbie magic, mark your calendars for November 17. The Levi's x Barbie Ferreira collection will be hitting the virtual shelves of Levi.com, the Levi's® App, select Levi's® stores, urbanoutfitters.com, and select Urban Outfitters stores. Prepare your closet for the fashion invasion, because Barbie is coming, and she's bringing her demon bunnies with her! 🐰✨