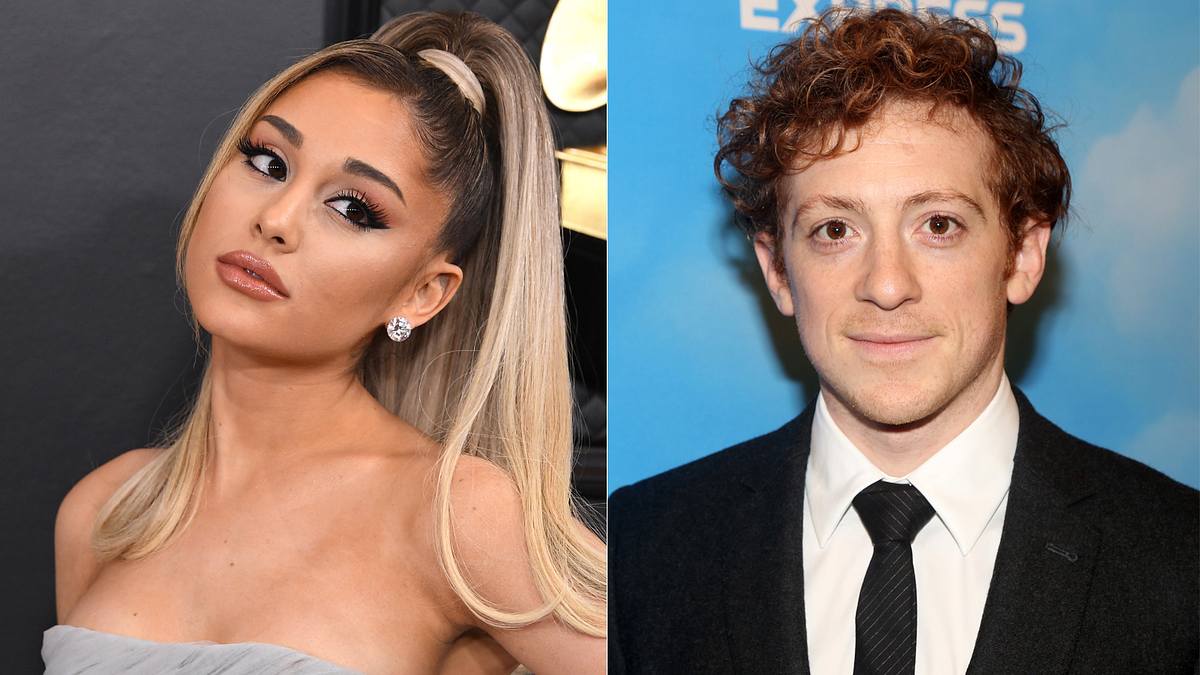 Guess who made a dazzling appearance at the Broadway extravaganza Spamalot? None other than the pop sensation Ariana Grande, showing some serious relationship cheer for her main man, Ethan Slater!
Picture this: Ariana, the 30-year-old singing sensation and professional witch from Wicked, strutting into the St. James Theatre on a Thursday night, decked out in black from head to toe, as if she just stole the wardrobe of a stylish ninja.
Sporting her trademark blonde Glinda hair, Ariana added a touch of "I'm here to slay" with a red lip that could make a fire hydrant blush and pearl earrings that probably cost more than a small country.
Now, let's talk about Ethan Slater, Ariana's Broadway heartthrob. He's not just playing one character; oh no, he's multitasking like a pro. Picture this: Ethan as Not Dead Fred, then quick change, and bam! Prince Herbert. Talk about a guy who knows how to keep things interesting.
The red carpet was lit with Broadway stars, including the fabulous James Monroe Iglehart, Leslie Rodriguez Kritzer, Taran Killam, Michael Urie, Christopher Fitzgerald, Nik Walker, and Jimmy Smagula. It's like the Avengers of the stage, but with more jazz hands.
And in case you didn't know, this isn't Ariana's first Spamalot rodeo. She's been there, done that, got the Playbill. She's practically a regular, attending more shows than your grandma's Sunday church service. Halloween preview? Been there. Opening night? Obviously. She's probably got a VIP seat with her name on it.
Ariana Grande, the queen of pop, supporting her man in a musical that's more magical than a unicorn eating cotton candy. Now, if only we could get her to join the cast and spice things up with a musical rendition of "Thank U, Next." Broadway, are you listening?