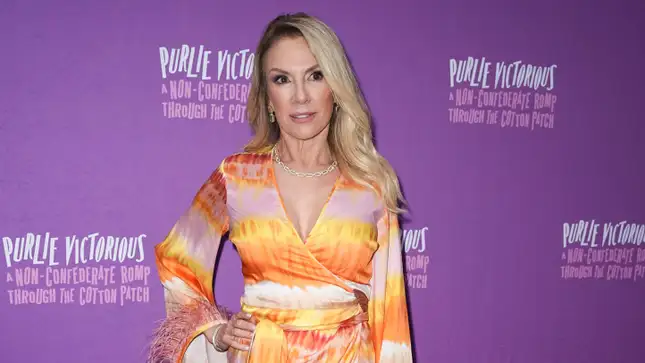 Vanity Fair has finally dropped the mother of all "exposés," and let me tell you, it's like a rollercoaster ride through Crazytown! I mean, I barely dip my toes into this reality TV mayhem, but this VF piece gave me a headache that not even a vat of aspirin could cure. But hey, I get it – these shows are the cat's pajamas, and these women are practically working for peanuts to make us laugh and cringe simultaneously. Bethenny Frankel is out here hollering for a Real Housewives union, and after hearing how little newbies in the cast are making, I'm thinking, "Sign me up too!"
So, let's dive into this expose-palooza that kicks off with Bravo's involvement in Sonja Morgan's multiple alcoholic relapses. I mean, seriously, how many times can one person trip over the same cocktail shaker and still come back for more? It's a mystery!
But wait, it gets even juicier. Enter RHONY's Eboni K. Williams and Ramona Singer, the dynamic duo you never knew you needed. Singer, unsurprisingly, makes a cameo as a "racist wackjob." Yikes! In season 13, Eboni, the show's first Black cast member, took the stage. Now, get this: Singer allegedly dropped the N-word during a conversation with a Black crew member. Complaints started flying all over the place, from Shed Media to Warner Bros. Discovery, Bravo, and NBCUniversal. It's like an episode of "Drama Everywhere."
Eboni's like, "Hold up, let's educate these ladies before we shoot." So, they had a virtual meeting to talk about "Black Women," "Microaggressions," "Lexicon," and "Missteps." And yes, that's right, they even had a Black woman leading the session. But Sonja Morgan, who'd never met Eboni, kicks things off with a charming commentary on the natural hair of the Black woman in charge. Smooth, Sonja, real smooth.
The training session mostly focused on what not to say, like, "Black fathers are not present for their children." And Singer was like, "What if they don't have a father? Can't I say that?" Well, guess what? Most of them don't! But Eboni had to school her on that one.
Later, while filming, de Lesseps and Singer got all squeamish about words like "dick." Eboni, our resident intellectual, had no such hang-ups. De Lesseps goes, "I don't like the way you talk," and Singer adds fuel to the fire by accusing Eboni of having "white fragility." Cue the mic drop!
De Lesseps then calls Eboni an "angry woman." You know what that means, right? An angry Black woman. And the emotional rollercoaster just keeps on rolling. According to insiders, Singer claimed, "This is why we didn't need Black people on the show… This is gonna ruin our show." Oh, the drama!
But that's not all. Singer allegedly told a Black woman staffer, "There's so many of you guys here now, please don't change your hair as I'm not gonna be able to remember anybody's names." Singer swears it's just because she has a memory like a sieve. Yeah, right. She even counted, "There's so many Black chicks!"
And just when you thought it couldn't get any crazier, Singer compared her experience to when her Jewish colleagues used a "Catholic slur" on her. She even threw in the N-word for good measure. Say what now? Singer says it's all a misunderstanding, but this drama is messier than a spaghetti fight at a kids' birthday party.
Ramona Singer is 66 years old, folks, and she's giving us a masterclass in "Aggressively Racist White Woman Of A Certain Generation." She's got that vintage vibe, refusing to embrace change, and tossing around racial slurs like confetti at a New Year's Eve party.
So, if you're still wondering whether it's worth diving into the Real Housewives madness, let me break it down for you: you're not being paid enough, your love life is in shambles, your businesses are tanking, and producers want to turn you into a human cocktail. It's time to call it a day, ladies and gents. Just stop. Stop doing it.