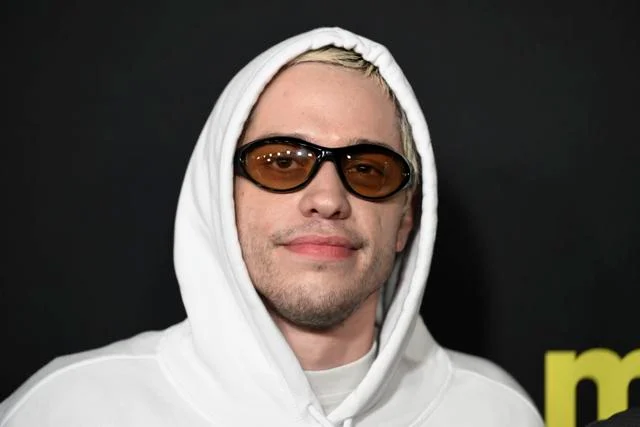 Pete Davidson, the master of mirth and mischief, isn't kidding around when it comes to his show's ground rules. The 29-year-old Saturday Night Live maestro took the stage at City Winery on a fateful Thursday night (November 2), and boy, did he lay down the law in hilarious style!
In the midst of his uproarious performance, Pete spotted an audience member who had apparently brought not one, not two, but THREE phones into the venue. Talk about over-prepared! Security swiftly swooped in to escort this gadget-toting trio out, while Pete, ever the comedian, bid them a not-so-fond farewell with an eloquent "f-ck you."
Now, you might be wondering, why is Pete so strict about this phone business? Well, apparently, he's forking over a whopping $10,000 just to ensure those pesky devices are safely locked away during his act. Clearly, he's not a fan of live streaming his punchlines to the world!
After bidding adieu to the phone-loving fans, Pete continued his performance as planned, proving that he's one professional funnyman who doesn't let anything throw him off his comedic game. No further mentions of the phone debacle. The show must go on!
In between cracking up the audience, Pete spilled the beans on his personal life woes. From his epic struggles with addiction to his valiant attempts to find a suitable suitor for his dear mom, Amy, it was an evening of laughs, love, and life lessons at City Winery.
A night with Pete Davidson, where laughter reigns, phone offenders are shown the exit, and even dear old mom's love life becomes fair game. Comedy gold at its finest!