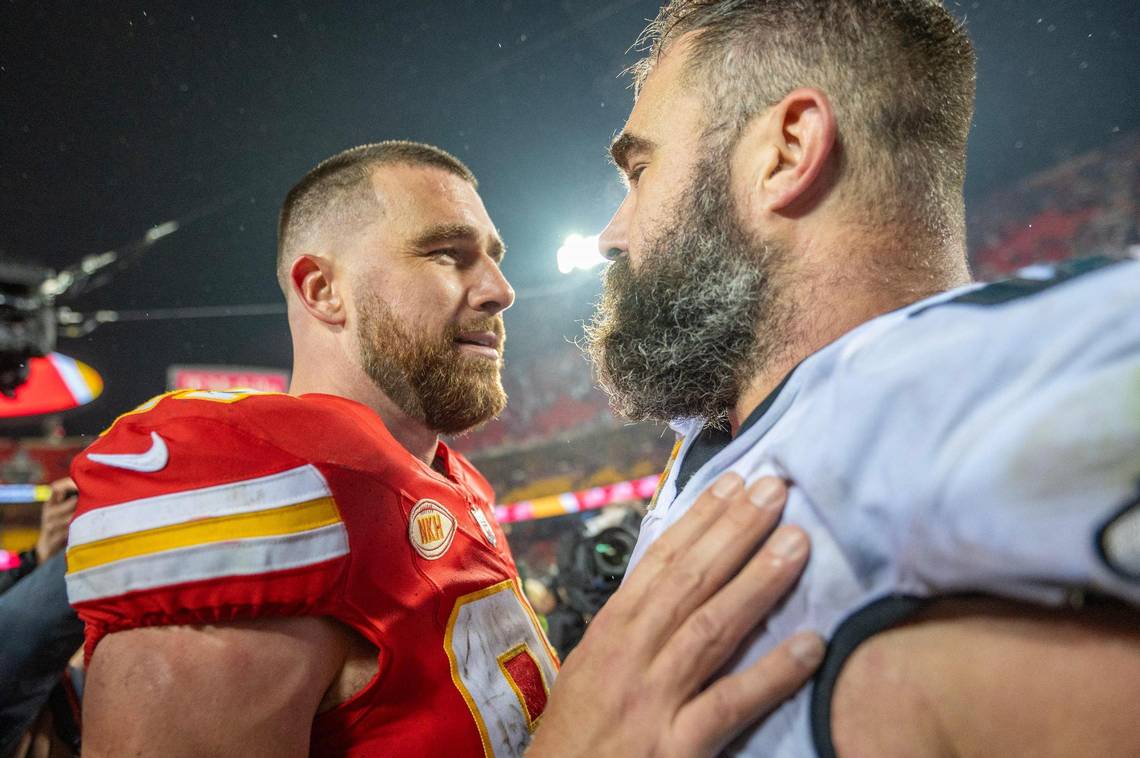 In a dazzling display of sibling rivalry, Travis Kelce and his elder bro, Jason Kelce, recently engaged in a titanic clash on the NFL stage. Now, these guys are hotter than jalapeños in a salsa contest, but up until this moment, Travis had a winning streak against his bro that made even rabbits jealous.
Picture this: Travis' squad, the Kansas City Chiefs, squared off against Jason's gang, the Philadelphia Eagles, in a Monday Night Football showdown at Arrowhead Stadium in Kansas City, Mo. It was like watching a suspenseful thriller, only with more tight ends and fewer popcorn spills.
Hold onto your nachos, because it was neck-and-neck, a tug-of-war between the Chiefs and the Eagles. But lo and behold, the Eagles soared to victory, swooping down on the Chiefs with a 21-17 triumph. Cue the confetti cannons and celebratory chicken dances.
Now, here's the plot twist that could make Shakespeare jealous: This was the first time Jason managed to outwit his younger bro in an NFL face-off. The only other occasions these pigskin warriors clashed were in 2013, 2017, 2021, and the 2023 Super Bowl. But guess what? The Chiefs were like, "Nah, we got this," and clinched the W every single time.
Travis' flame, Taylor Swift, was supposed to be in the stands, ready to cheer her man on. However, fate had other plans, and Tay-Tay couldn't make it to the party. Perhaps she was busy rewriting the lyrics to "Shake It Off" with a football twist – "Take the field, break the shield, that's what they don't know."
A gridiron showdown for the ages, where the Eagles spread their wings and Travis Kelce finally tasted the bitter pill of defeat at the hands of his victorious older bro. Better luck next time, Travis – maybe Taylor will bring some extra luck if she can ditch the unfortunate circumstances and join the cheering squad.