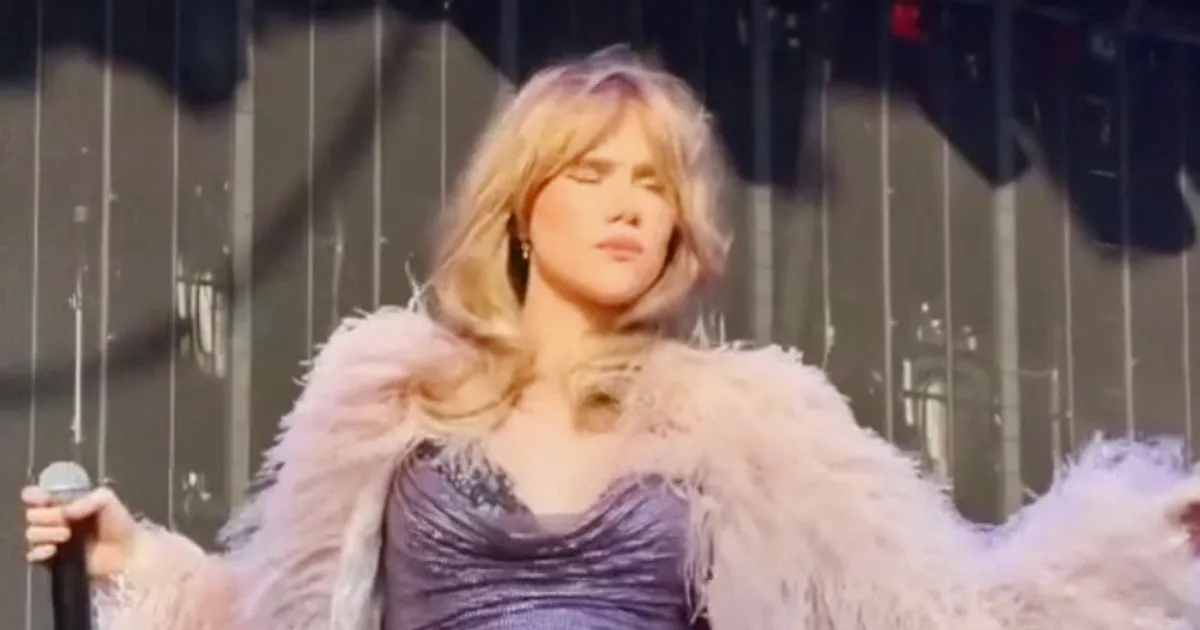 Guess what? Suki Waterhouse spilled the baby beans over the weekend, and now she's treating us to a new masterpiece – the baby bump selfie extravaganza!
The 31-year-old dynamo of singing and acting couldn't resist flaunting her burgeoning belly on Instagram this Monday (November 20), straight from her escapades at the Corona Capital Festival in the magical land of Mexico City.
"Gracias for the rad time in Mexico! ❤️" Suki captioned a carousel of snaps from her weekend fiesta, complete with BFF Georgia May Jagger cameo appearances.
Hold your horses; it's not just any baby bump we're talking about here. Suki's cooking up a tiny human in the oven, courtesy of her partner-in-crime, the brooding Robert Pattinson. And oh boy, did the celebrity squad have a field day in the comments section!
Cara Delevingne gushed, "My heart ❤️," as if the news just cured a decade-long case of the Mondays.
Dua Lipa, the emoticon enthusiast, chimed in with, "Congrats sweeeetness!!!!! 🥲🥲🥲❤️❤️❤️❤️❤️," possibly auditioning for a role in the next baby shower planning committee.
Karlie Kloss, in her eternal wisdom, declared, "Congratulations mama!! 😍🫶❤️," making us wonder if she's secretly moonlighting as a fortune teller.
Even Julia Garner had to get in on the action: "Congratulations @sukiwaterhouse 😍😍😍," probably while doing an impromptu happy dance.
And if you thought the love fest was over, think again! Lauren Sanchez swooped in with, "❤️So happy for both of you❤️," essentially encapsulating the collective feelings of the entire internet.
Suki Waterhouse, not just conquering the world but doing it with a baby bump and a killer sense of humor. Bravo, Suki, bravo! 👏🤰