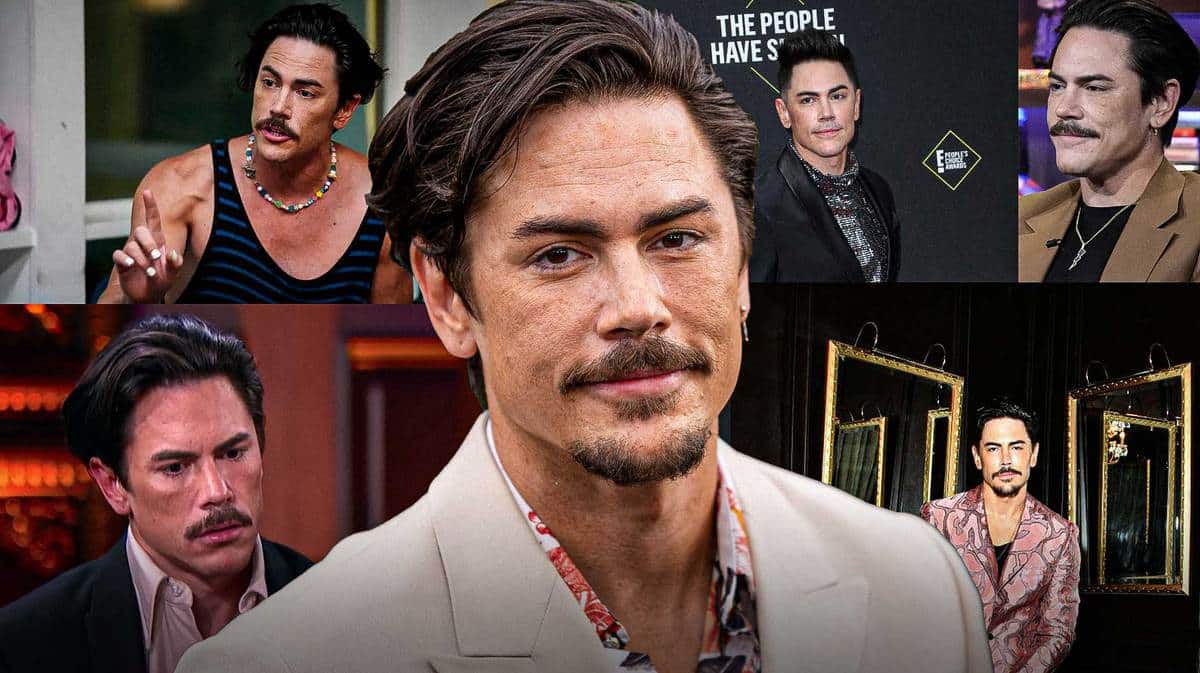 Tom Sandoval recently had the misfortune of facing a tornado of Bravo fans' fury at BravoCon 2023. Picture this: a panel with the Vanderpump Rules cast in sunny Las Vegas, and Tom, a 41-year-old reality star, trying to say something meaningful amidst a cacophony of boos. It was like trying to recite Shakespeare at a rock concert.
For those living under a reality TV rock, Tom found himself embroiled in a cheating scandal. Not just any scandal, mind you. He was caught red-handed with none other than his ex-girlfriend Ariana Madix's close friend, Raquel Leviss. That's like swiping the last piece of pizza at a party – not a good move, Tom!
As Tom bravely attempted to address the jeering crowd, he opened with, "It feels good to be here in Vegas. It's BravoCon." And the boos rained down upon him like a Vegas downpour during monsoon season.
At one point, Tom was hit with the million-dollar question: What's the status of his bromance with Tom Schwartz? He, once again, had to muster his courage and speak louder than the boos. "It's obviously gotten better. He went through some tough times because of me, and he dealt with a lot of residual negativity. And I really appreciate you sticking by, man," Tom declared, desperately trying to be heard over the fan uproar. "For better or for worse, 'til death do us part."
Well it seems like Tom Sandoval's BravoCon experience was a wild rollercoaster ride of emotions, but at least it made for some memorable entertainment. Bravo, Tom, Bravo!