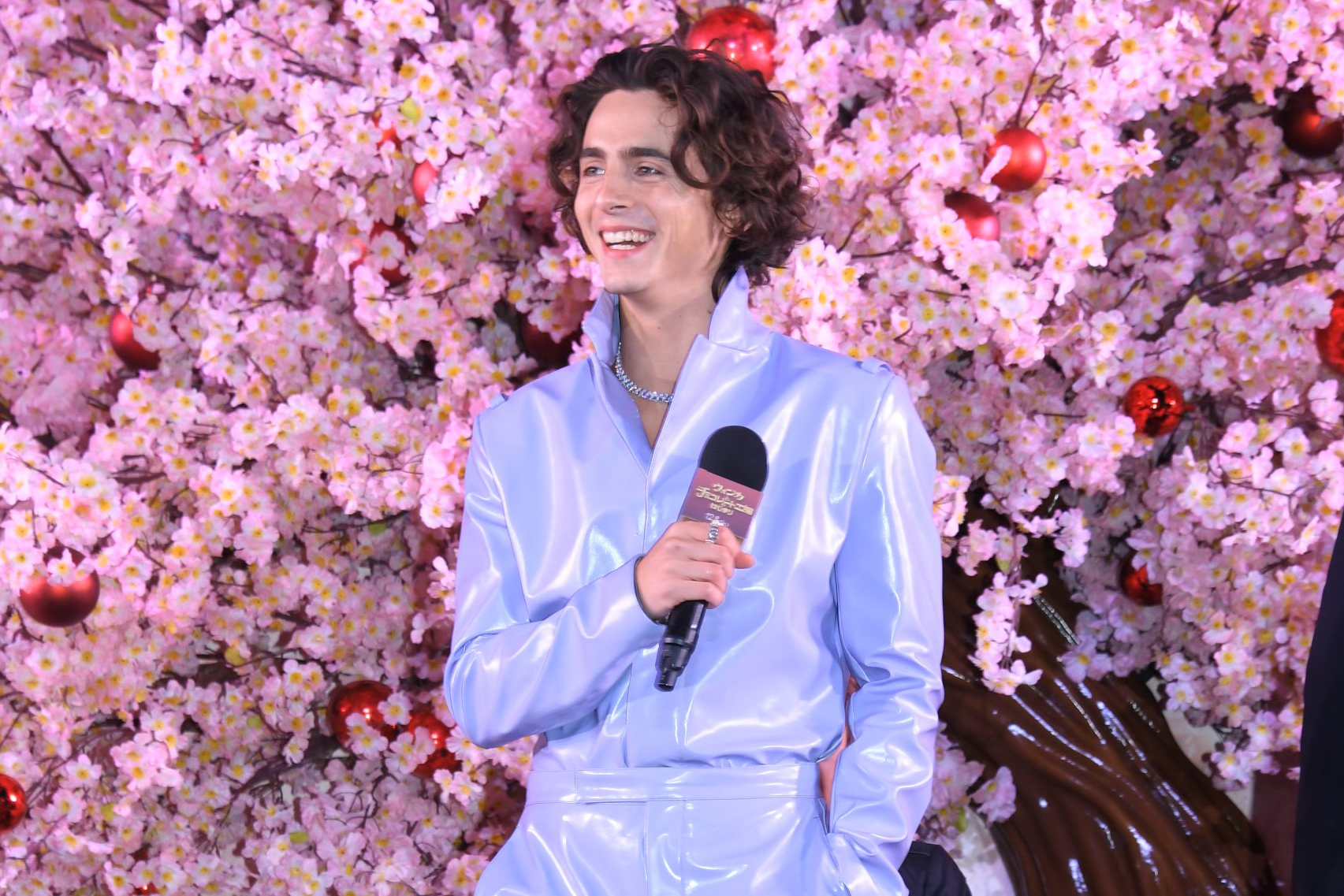 Get ready to witness the magical transformation of Timothee Chalamet, 27, as he struts his stuff in a lavender latex extravaganza in Tokyo, Japan! Move over, fashion police; Wonka's in town!
Decked out in an outfit that screams, "I'm here to make a statement," Timothee paired his lavender latex delight with boots so white they make snow look dingy. Move aside, Cinderella; there's a new fashion icon in town, and he's serving looks hotter than a freshly baked batch of Wonka's finest!
But let's not get distracted by the fabulous fashion moment; there's a movie premiere to attend! Timothee Chalamet, the man of the hour, strikes poses that could rival a seasoned model, all in anticipation of the grand unveiling of "Wonka." And oh boy, does this movie have a story to tell!
Picture this: the world's greatest inventor, magician, and chocolate-maker walk into a bar. Okay, maybe not a bar, but you get the gist. "Wonka" unfolds the epic tale of how this extraordinary character, straight out of Roald Dahl's wildest imagination, went from being a behind-the-scenes wizard to the Willy Wonka we all adore today. Move over, superhero origin stories; we've got a candy-coated legend in the making!
Mark your calendars, because "Wonka" hits theaters on December 15, and it's guaranteed to be more entertaining than a chocolate fountain at a dessert festival. And just in case you were wondering about Timothee's red carpet ensemble, he's rocking a Prada outfit with Cartier bling, because why settle for less when you're stepping into the magical world of Wonka? The only thing missing is a top hat made of cotton candy – but hey, there's always the sequel!