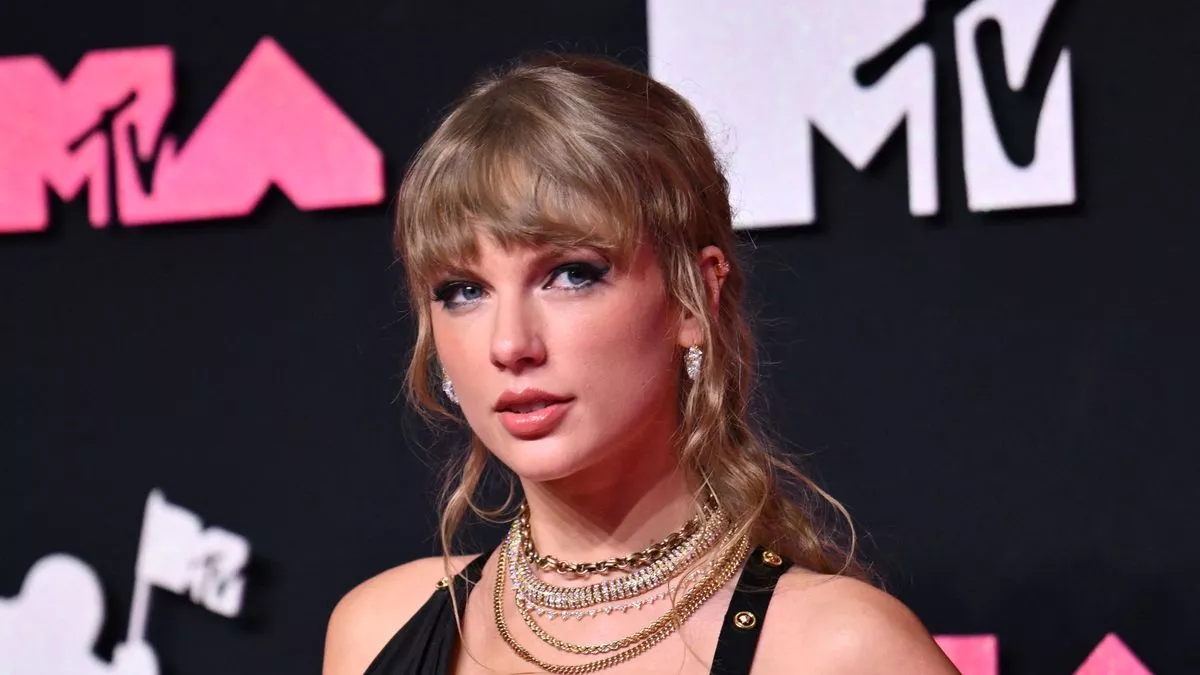 Taylor Swift just had a year so wild, even Apple Music couldn't resist throwing a party in her honor. Yep—Apple Music is officially declaring 2023 as the Year of Swift!
In a press release that probably had confetti shooting out of your phone when you opened it, Apple Music proudly proclaimed Taylor Swift as the undisputed Artist of the Year. Picture this: Taylor in a crown made of headphone cords, sitting on a throne of old iPods—because why not?
Swift, wearing her tiara of musical supremacy, graciously accepted the prestigious title, saying, "I am so honored to be Apple Music's Artist of the Year. Thank you to every single one of you for making this year the most incredible, joyful, celebratory year ever. From streaming the music nonstop to screaming it together in real life at the shows, dancing chaotically in movie theaters, none of this would have been possible without you. Thank you so much."
Hold on, did she just say dancing chaotically in movie theaters? Is that the secret to musical success? Note to self: start practicing erratic dance moves in the nearest cinema ASAP.
But here's the kicker: Apple Music spilled the tea (or should we say, apple cider?) that Swift unleashed a whopping 65 songs onto their Global Daily Top 100. That's more hits than a piñata at a kid's birthday party! Move over, other artists—Taylor's streaming stats are the real chart-topping MVPs of the year.
So, here's to Taylor Swift, the reigning queen of Apple Music, the maestro of chaotic cinema dance parties, and the undisputed ruler of 65 chart-busting hits. May your tunes continue to reign supreme, and may your next year be even more confetti-filled than this one! 🎉