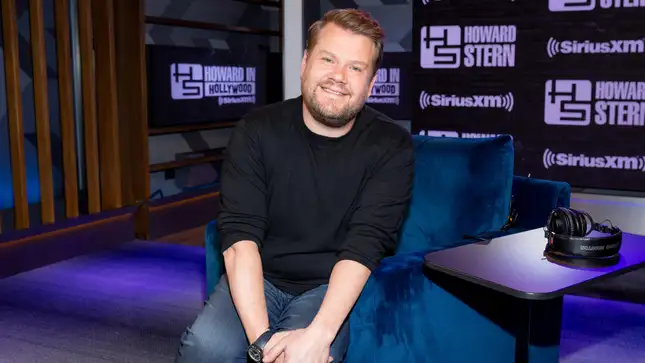 James Corden, the man who once found himself in the driver's seat for Carpool Karaoke, is hitting the airwaves again! Yup, the 45-year-old funnyman and former Late Late Show host is back with a radio show that's set to make your car rides infinitely more entertaining.
Get ready to chuckle your way through traffic because James has partnered up with SiriusXM for an exclusive radio show, and they've given it the rather profound title of "This Life of Mine With James Corden." Move over Shakespeare, this is the real literary masterpiece!
So, when can you tune in to catch James' dulcet tones? Well, according to our sources, you'll have to wait until the new year. That's right, it's a Christmas miracle (in January)!
But what can you expect from this radio extravaganza? Apparently, James is going to dive into deep conversations with celebrities and public figures, trying to uncover the hidden gems of their lives. Think favorite music, movies, books, and advice – it's like a backstage pass to the minds of the rich and famous. You'll probably discover which A-lister hoards rubber duckies and who secretly binges on reality TV. We can't wait!
James himself couldn't contain his excitement, exclaiming, "I am thrilled to be joining SiriusXM!" It seems they've welcomed him with open arms, so he's all set to embark on this new adventure. "It's a dream to have a space to engage in deep conversations with the people whose work and talent I greatly admire," he added. We're just hoping he manages to keep a straight face through the entire show!
Now, let's not forget that James left The Late Late Show earlier this year, but he went out with a bang, or should we say, a musical note? His final Carpool Karaoke was extra special, and it even left us wondering if he's secretly a talent scout for reuniting legendary bands. Seriously, who's next, The Beatles?
So, gear up for a radio show that promises to be a laugh riot in your car. James Corden is back, and he's ready to reveal all the quirky secrets and hidden talents of your favorite celebrities. Who knows, you might even find out that your favorite rockstar is also an avid stamp collector.