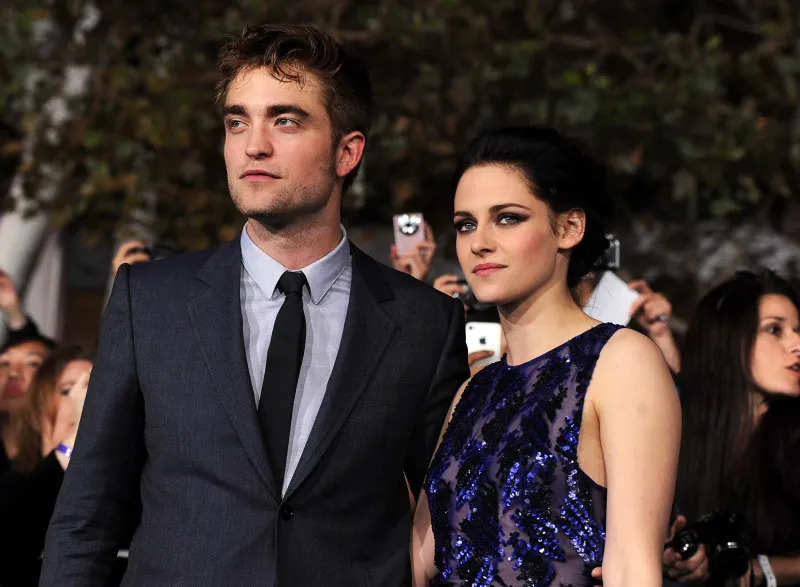 The Twilight saga continues! In a plot twist even M. Night Shyamalan would envy, Kristen Stewart and Robert Pattinson are proving that exes can indeed be friends, and it's all going down at the most unexpected location: Rob's birthday bash.
Catherine Hardwicke, the mastermind behind the 2008 Twilight hit, spilled the tea on the "Happy Sad Confused" podcast, leaving us all wondering if vampires age like fine wine or if we're just getting old. At a spry 68 years old, Catherine revealed that she not only crashed Rob's party but brought along her partner-in-crime, Toni Collette. Because nothing says "Happy Birthday" like unexpected guests, right?
Picture this: a clandestine reunion of Bella, Edward, and the director, with hugs exchanged like it's a supernatural high school reunion. Catherine vividly described the encounter, declaring it "crazy and cool," proving that even directors can fangirl over their own creations.
But the real kicker? Kristen Stewart, our brooding vampire queen, swooped in like a bat out of Forks and crashed the party too. Talk about a vampire love triangle! When Kristen waltzed in, she reportedly went full Sherlock on Catherine, asking, "Catherine? Rob's birthday? What's going on?" Oh, just a casual vampire soirée with unexpected guests, Kristen. No biggie.
Catherine, the fearless crasher, spilled the beans about her bold gate-crashing move. She rang the bell, asked if she could come in, and, to our surprise, Rob gave the green light. What a gentleman! Who knew gate-crashing could be so civil in vampire circles?
In case you've been living under a pop culture-proof rock, Rob and Kristen were the Brangelina of their time, only with more sparkling and fewer children. Their romance soared from 2009 to 2013, and the echoes of Team Edward vs. Team Jacob still reverberate in the Twittersphere.
Fast forward to today, and Kristen is happily engaged to screenwriter and actress Dylan Meyer. Meanwhile, Rob is trading vampire capes for diaper duty, expecting his first child with the lovely actress and model Suki Waterhouse. It's like a real-life soap opera, but with fewer dramatic pauses and more glittery skin.
The Twilight saga, now with added plot twists, unexpected cameos, and vampire birthday parties. Who said immortal beings can't throw a good shindig? Team Edward and Team Jacob may be relics of the past, but the friendship between Bella and Edward? That's the immortal love story we never knew we needed. Stay tuned for the next episode of "Vampires Just Wanna Have Fun!"