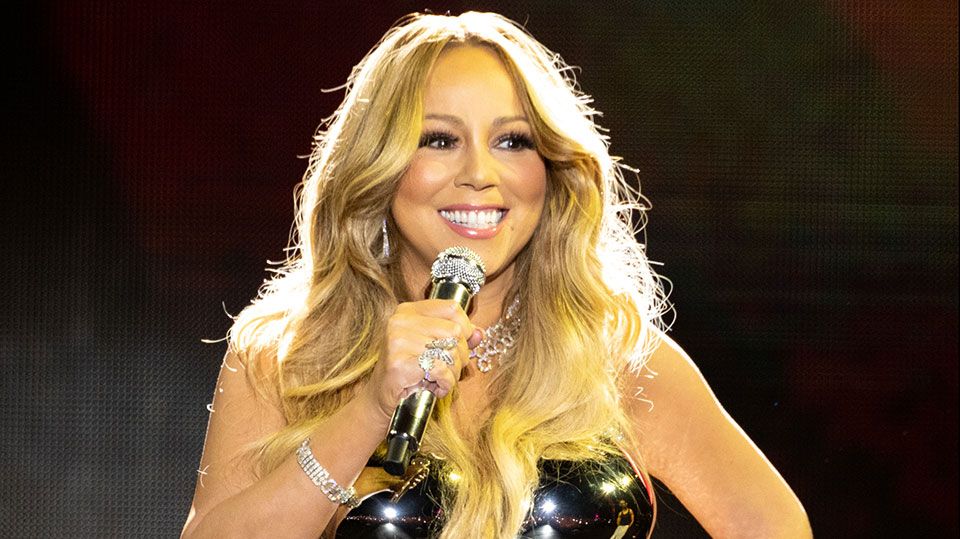 Hold onto your Santa hats because Mariah Carey is about to sleigh her way into the 2023 Billboard Music Awards like never before!
Guess who's sliding down the chimney of the performers lineup? None other than the Christmas Queen herself! Mariah Carey is set to grace the stage this Sunday (November 19), and brace yourselves – she's not just bringing tinsel; she's bringing her legendary hit, "All I Want For Christmas Is You."
It's not just any performance; it's the debut of Mariah belting out her festive anthem on an awards show. You read that right! We're talking about the woman who practically invented Christmas music for the modern era.
Mariah isn't just going to sing; she's going full-on Aspen mode for her performance. Debbie Allen, the triple-threat extraordinaire, is the maestro behind the creative direction. Imagine Mariah and Aspen teaming up – it's like Christmas in choreography heaven! Aspen holds a special place in Mariah's heart, probably because it's the only place where the snow competes with her high notes.
And that's not all – Mariah's bagging the Billboard Chart Achievement Award during the show. The award recognizes the colossal achievement of "All I Want for Christmas Is You" hitting No. 1 on the Billboard Hot 100 chart every year since 2019. It's almost like Mariah's song has a standing reservation at the top spot – move over, other chart-toppers!
But the festive fun doesn't stop there. Joining Mariah on the jingle bell bandwagon are Bebe Rexha and David Guetta, Peso Pluma, Stray Kids, Karol G, NewJeans, and Morgan Wallen. It's a lineup so hot it could melt Frosty the Snowman!
So, get ready to deck the halls, ring the jingle bells, and witness Mariah Carey turning the Billboard Music Awards into a winter wonderland. It's a Christmas miracle, and you don't even have to wait until December 25th!