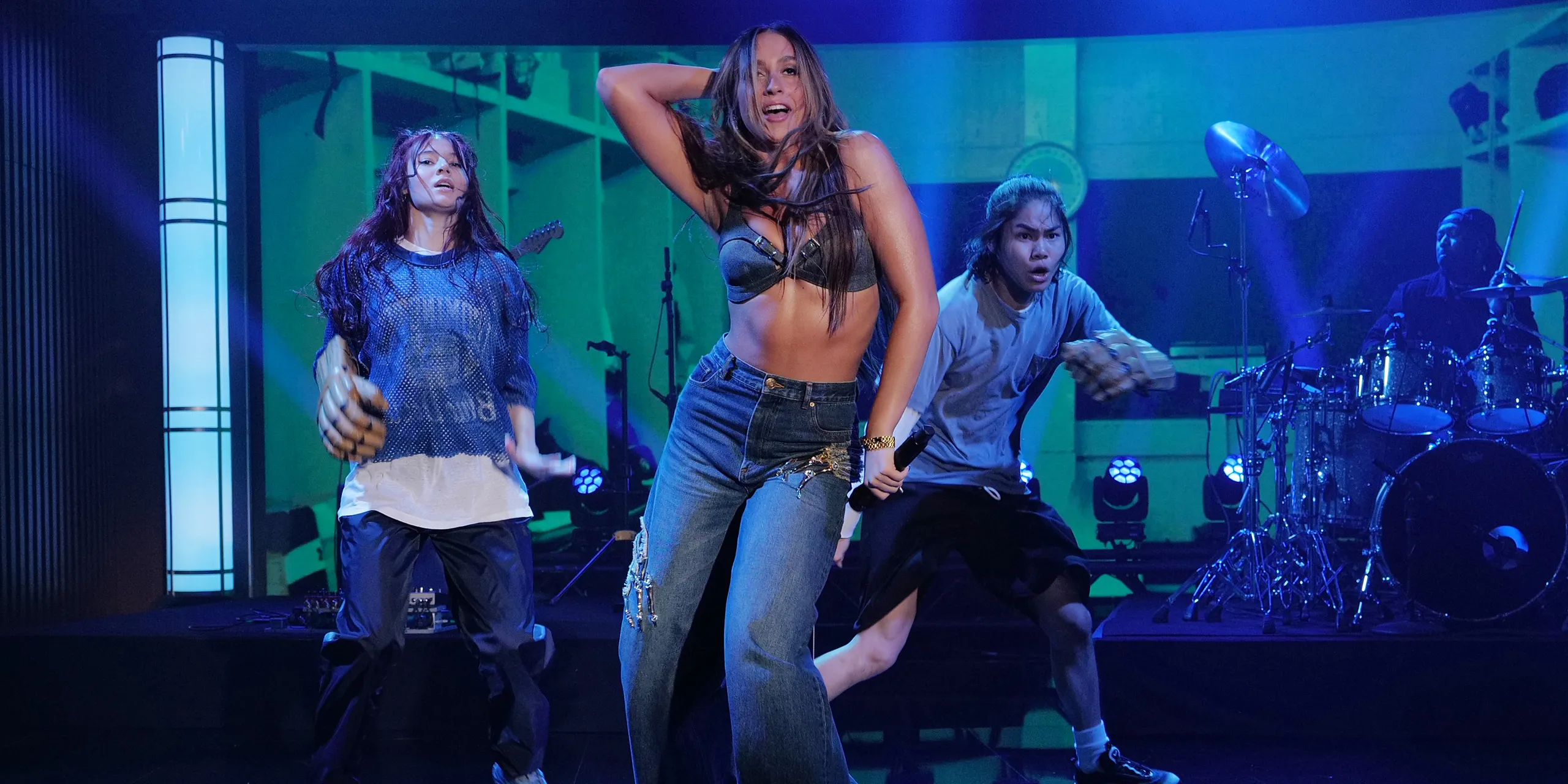 Tate McRae, the 20-year-old Canadian sensation, just crash-landed on Saturday Night Live, and oh boy, did she leave a mark as big as a moose on a maple tree!
Our northern neighbor kicked off her SNL debut with a performance that took TikTok by storm – yup, the one and only "Greedy." Picture this: Tate belting out tunes while breaking into dance moves that made even the most polite Canadians want to join the party, eh?
But hold on, the fun didn't stop there. Later in the night, she unleashed a new ballad titled "Grave." Now, we're not talking about the kind of grave you accidentally dig for your favorite hockey puck. No, this one's deep, deeper than apologizing for someone else bumping into you.
And if you thought she was done, think again! Earlier in the week, Tate dropped a bombshell in the form of her latest track and video, "Exes." The video's grand finale? A sneak peek of yet another tune! It's like she's playing musical hide-and-seek, and we're loving every moment of it.
In her own words, "You dig the grave so deep / You pull and start to take me down with you / with you, with you, with you." Move over politeness, Tate's serving up a side of sass with her catchy lyrics.
And the cherry on top of this comedic Canadian sundae? Her sophomore album, "Think Later," is hitting the airwaves early in December. Because who needs to think now when you can just dance your way through life, eh?
In the wise words of Tate herself, "I think what defines a pop star is how iconic [they are]: Madonna, Britney [Spears], Christina [Aguilera]; they would put on these shows and blow everybody away and make timeless art. And that's what I want to do: make timeless art and timeless performances — and strive to keep on doing that." Well, Tate, with your SNL spectacle, you're well on your way to becoming the maple syrup of pop music – irresistibly sweet and leaving everyone wanting more, eh?
Tate McRae performing her hit single "greedy" on SNL. https://t.co/AFyZ8Kg4wm

— Pop Crave (@PopCrave) November 19, 2023