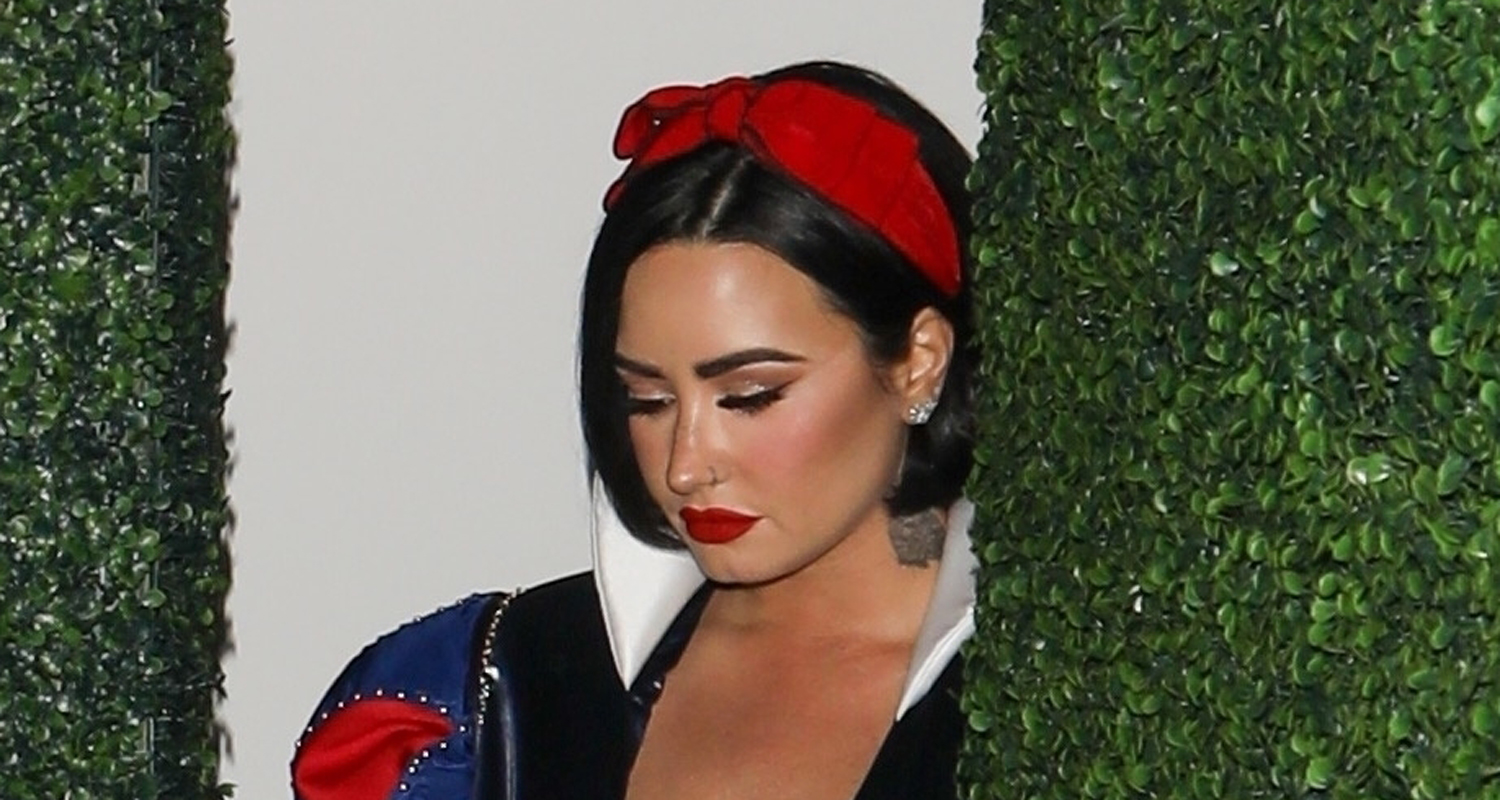 Demi Lovato decided to take a magical ride on the Disney nostalgia train this Halloween, and boy, did she slay it! The 31-year-old multi-talented dynamo channeled her inner princess and went all out as Snow White, Disney's OG damsel in distress, for Vas J. Morgan and Michael Braun's epic Halloween shindig. As we all know, nothing screams "spooky season" like revisiting your childhood fairy tales!
Demi was so pumped about her costume that she captioned her photos with, "My favorite time of the year.. Happy Halloween 👻🎃." I mean, who can blame her? Who doesn't love a chance to dress up and show off their inner Disney diva? We applaud the commitment to the holiday spirit! Vas himself couldn't help but fawn over her in the comments, uttering a succinct "Gorgeous." Well, if that isn't an understatement, we don't know what is!
And if the photo extravaganza wasn't enough, Demi blessed us with some Snow White selfies on her Instagram story. Because, hey, when you look this good, why not share the magic with the world, right?