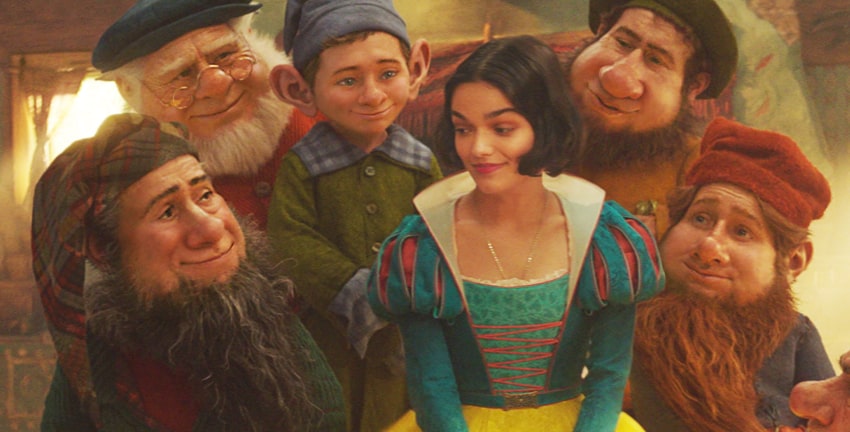 The Snow White movie is playing hard to get, and we've just been dealt a one-year delay. Yep, you heard it right, the Disney magic makers decided we needed more anticipation, so they hit us with the "Let's wait a bit longer" spell. But hey, at least they've tossed us a crumb in the form of a sneak peek!
In this fairy tale extravaganza, the fabulous Rachel Zegler takes center stage, donning Snow White's iconic dress like it's a runway show in the enchanted forest. And guess who's joining her for the party? None other than the original seven wonders of the vertically challenged world: Dopey, Grumpy, Sneezy, Bashful, Happy, Sleepy, and Doc. They're not grumpy about this delayed release, are they?
Marc Webb, the director extraordinaire, is orchestrating the ultimate dwarf disco, while Marc Platt is busy brewing up the most enchanted cinematic potion. But the real icing on the poisoned apple is the musical genius of Benj Pasek and Justin Paul, who've won more awards than Grumpy has had… well, grumps.
Disney, in its infinite wisdom, has decided that the Snow White release date needed a little makeover. Forget March 22, 2024 – mark your calendars for March 21, 2025. Yes, that's right, we've been gifted an extra year of twiddling our thumbs, waiting for the fairest of them all to grace our screens. As if we didn't already have enough time to contemplate which dwarf we'd be (Grumpy on Mondays, Happy on Fridays, anyone?).
Snow White is like that tantalizing slice of cake just out of reach on a diet – we'll be waiting, and waiting, and waiting, and… well, you get the idea. But don't worry, it's bound to be worth the wait. After all, good things come to those who whistle while they work, right?