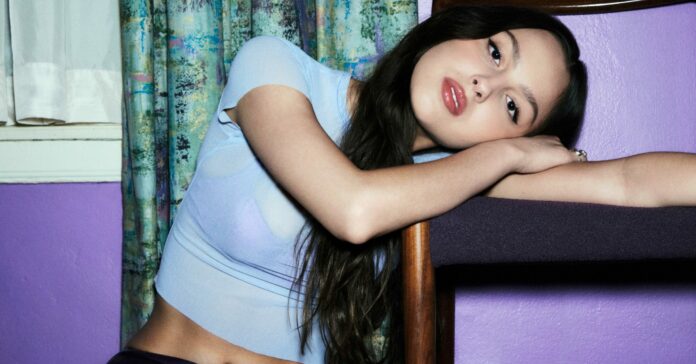 Olivia Rodrigo is back at it again, and this time she's bringing us the official jam for the Hunger Games prequel, "The Ballad of Songbirds and Snakes"! It's like the Hunger Games meets American Idol, and we are here for it!
Our 20-year-old sensation gave us a little taste of the song in a teaser this week. She was all like, "Can't Catch Me Now," and we were like, "Catch us if you can, Olivia!"
The song preview is now out there for your eager ears in a promo spot for the new movie. They even unveiled it in Times Square, like it's New Year's Eve or something, with stars Tom Blyth, Rachel Zegler, and Josh Andrés Rivera. You know, just your typical Times Square musical extravaganza.
And speaking of stars, the film's studio, Lionsgate, managed to work their magic and secure an agreement from SAG-AFTRA, allowing the cast to promote the movie. Because, of course, you can't have a Hunger Games prequel without the stars hamming it up and telling us to go watch it. So, mark your calendars, because the movie is hitting theaters in just two weeks on November 17th. It's a date!
Just a couple of weeks ago, Rachel dropped her own version of "The Hanging Tree." It's like she's hanging in trees and singing – a real multitasking superstar.
And in case you missed it, the director spilled some beans about what Rachel does in the movie. We're not entirely sure what that something is, but we're crossing our fingers for a surprise interpretive dance number or maybe a dramatic monologue about the virtues of snacking between tributes. Who knows? The Hunger Games universe is full of surprises!