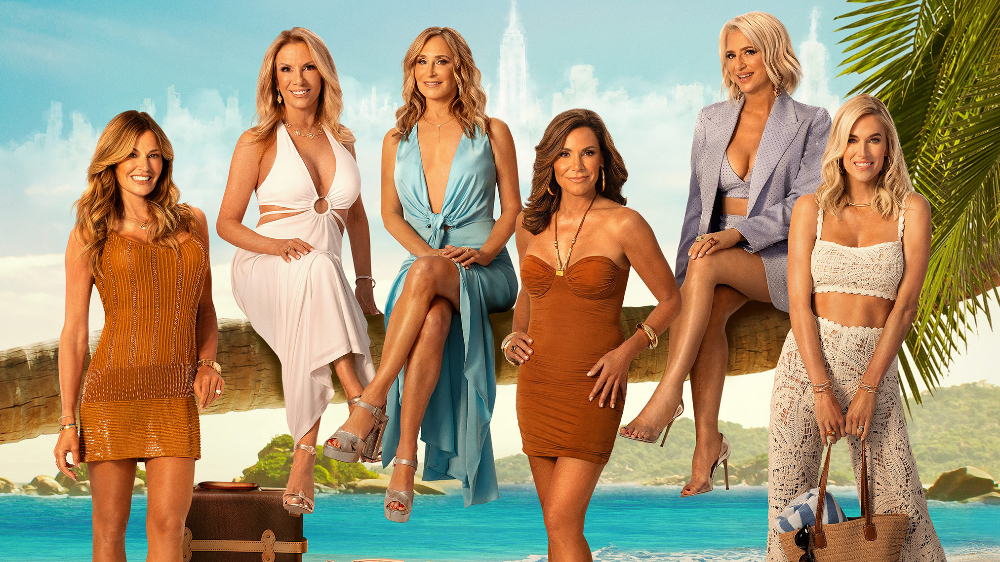 Get ready to embark on the wildest ride ever as the original Real Housewives of New York City cast members make a triumphant return to the Saline Beach shenanigans in the latest, jaw-dropping installment of "The Real Housewives Ultimate Girls Trip: RHONY Legacy" trailer!
Picture this: Kelly Killoren Bensimon, Luann de Lesseps, Dorinda Medley, Sonja Morgan, Ramona Singer, and Kristen Taekman are back in action on the glorious island of St. Barths, and they've taken up residence in none other than the infamous "Pirate House" from RHONY season five! Yes, you heard that right – pirates, but with designer bags and attitude!
In the highly anticipated fourth season of the Ultimate Girls Trip, these OG ladies are ready to take off to the enchanting St. Barths for an epic adventure that will make your jaw drop. It's a journey of a lifetime, or at least until the next girls' trip rolls around. This season will follow our beloved ladies as they revisit the notorious Saline Beach house – the one they'll never forget, featured in Season 5 of The Real Housewives of New York City. It's like a house with a pirate past but a fabulous present!
Mark your calendars because "The Real Housewives Ultimate Girls Trip: RHONY Legacy" is set to premiere on Thursday, December 14, with the first three episodes landing like a couture meteor. And after that, you can expect new episodes weekly on Thursdays, because Thursday is the new Friday, or so they say!
Buckle up, and check out the trailer right here! It's going to be a high seas comedy adventure like no other, complete with tiaras, drama, and more fabulousness than you can shake a fancy cocktail at! 🍸💃