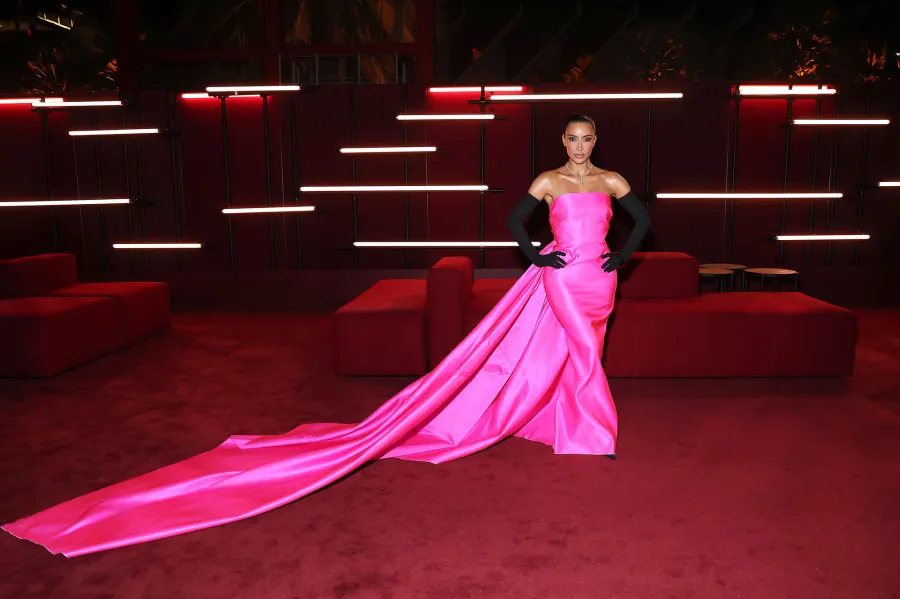 Kim Kardashian just pulled off another jaw-dropping, "OMG, is she for real?" moment at the 2023 LACMA Art+Film Gala, and folks, it's a showstopper.
The 43-year-old reality star and media mogul strolled in like she owned the place, channeling none other than the iconic Marilyn Monroe. Yes, you heard it right, Marilyn!
Picture this: Kim in a dazzling pink gown, sashaying like she's about to break into "Diamonds are a Girl's Best Friend" any second. The event? Well, it was held at the Los Angeles County Museum of Art, but it might as well have been the set of a classic Hollywood film.
Kimmy did her homework because she was a dead ringer for Marilyn's pink dress from "Gentlemen Prefer Blondes." But, here's the plot twist – she went rogue with black gloves instead of the pink ones. You know, a touch of modernity. But hey, it's not like it's the first time she's played Marilyn. Remember that Met Gala stunt? Classic Kim.
And let's not forget the cherry on top! Gucci made its grand entrance by unveiling Gucci Ancora Notte, their first-ever eveningwear collection, and who better to debut it than top models strutting their stuff at the gala? It's like the fashion gods and goddesses descended upon the LACMA.
By the way, in case you were wondering, Kim rocked that pink gown like it was tailor-made for her, and she adorned herself with diamonds that probably needed their own security detail. It's Balenciaga Couture, and those sparklers are from Lorraine Schwartz. So, while we're over here in our sweatpants, Kim K is out there, giving us history lessons in glam, making Marilyn proud, and proving that even diamonds might be jealous of her sparkle.