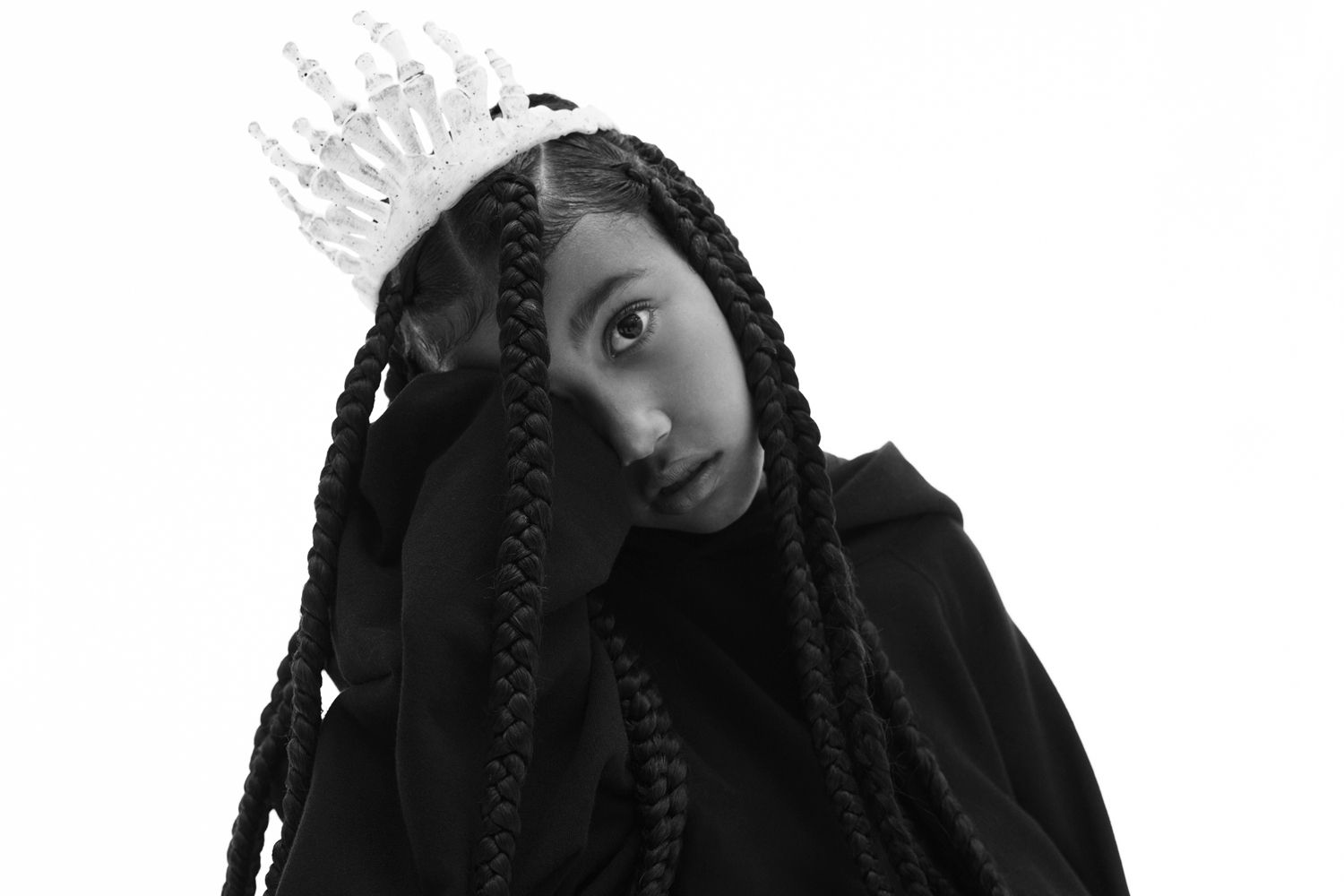 There's a new style maven in town, and she's not even old enough to drive a car, but she's driving the runway crazy! That's right, it's none other than North West, the 10-year-old dynamo who's already rocking the fashion world like a pint-sized hurricane.
In a recent interview with i-D Magazine's The New Wave Issue, North spilled the tea on her style, her love for basketball, and her unshakable belief that she's "the best ever." Move aside, because we've got a true legend in the making.
When asked about her favorite song, North coolly replied, "'Through the Wire' by Kanye West." We see what you did there, North, keeping it in the family! But singing is where her heart truly lies, and she proudly declared, "Yeah, I like singing. Performing is my favorite." Move over Adele, North's got the vocal chops!
And the apple doesn't fall far from the tree. When questioned if she gets her style sense from her family, she slyly said, "Sometimes, mostly from me though. And then a little bit of my dad." Watch out fashionistas, we've got a style guru on the rise.
Forget Milan, Paris, or New York Fashion Week, North's favorite fashion show happens right in her little sister's closet. Who needs couture when you've got sibling hand-me-downs, right?
When asked about the animal she'd like to be, North's answer was hilariously spot-on: "I want to be a mosquito. Because I'm allergic to them and I can tell them all to leave me alone." Take that, pesky bugs!
And she's got her eyes set on some high fashion goals. When queried about the item of clothing she still wants, she replied, "My mom's clothes and my dad's clothes, if they fit me." Who needs a personal stylist when you can raid your parents' wardrobes, am I right?
North's fashion flair is on point, and her favorite thing in her wardrobe is a Michael Jackson jacket her mom got her for Christmas. Moonwalking, anyone?
As for her style icon, there's no need to look far – it's none other than North herself. Confidence level: off the charts!
But it's not all about fashion and fame. North has a sweet tooth, and she was thrilled that she got fries during her magazine shoot. Because who can resist fries? She also loves doing her own hair, so she's basically a style prodigy in the making.
North is a multi-talented star, and she loves painting everything except helicopters because, well, they have too many lines. We feel you, North, helicopters are just too complicated for art.
She's also quite the artist and is currently working on a secret project for her mom's birthday. Last week, she finished a landscape and a sunset and made a little circle thing. Move over Picasso, North is taking over!
And let's not forget her hobbies, which include shopping for people and basketball. But she's quick to clarify that basketball isn't just a hobby; it's a lifestyle. LeBron James, watch out!
Summing up her life in three words, North says, "Blessed, awesome, cool." We couldn't agree more.
While she's okay with photos taken of her (on her terms, of course), paparazzi shots are a big no-no. You tell 'em, North!
Describing herself in three words? "Umm… The Best Ever." Confidence game: strong.
The best thing about being North West? "I get to play basketball. Everything. I got to go to Halloween Horror Nights." Spoken like a true superstar.
North has some big dreams too. She wants to meet Tupac, live in Japan, and have a career that spans being a basketball player, rapper, and an artist. Oh, and owning Yeezy and SKIMS, because why not?
North West: the fashion-forward, basketball-loving, art-creating, and all-around coolest 10-year-old on the planet. Watch out world, this pint-sized powerhouse is taking it by storm, one hilarious and fabulous interview at a time!