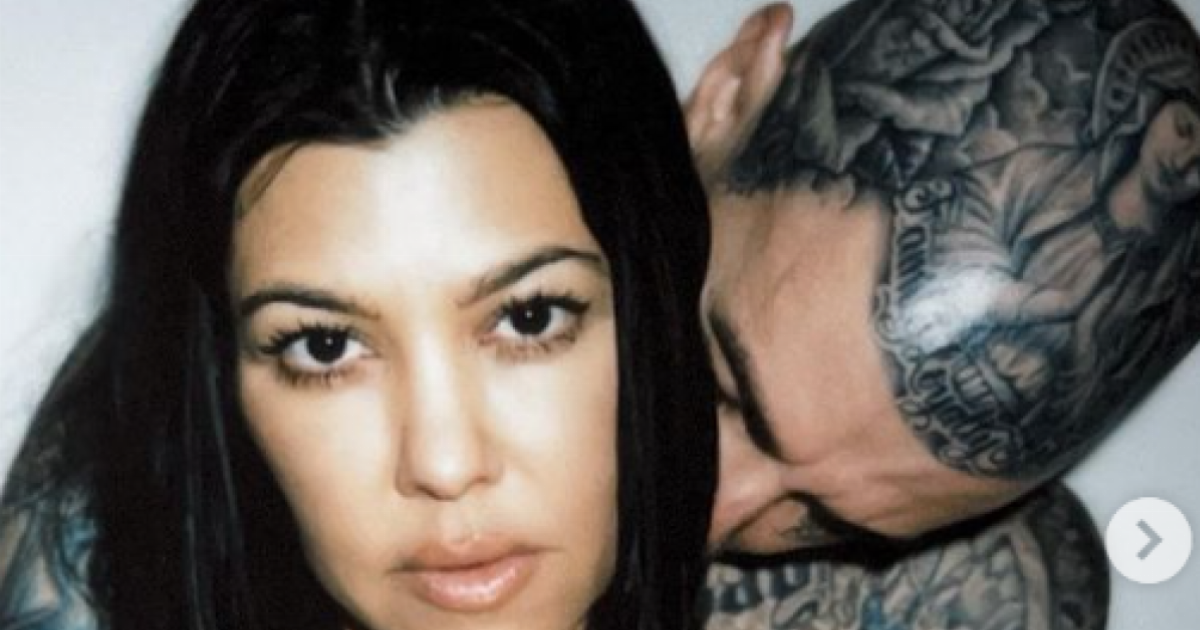 Kourtney Kardashian, the queen of reality TV and all things glam, is throwing the ultimate birthday bash for her main squeeze, Travis Barker. And guess what else? She's doing it with a bang – and by bang, we mean she's blasting out her first public comments since she and Travis welcomed their bundle of joy into the world.
Hold onto your hats, because the 44-year-old reality star just unleashed a barrage of intimate pregnancy photos on her Instagram account. Intimate pics that give you a front-row seat to the magical journey of creating a tiny human. Move over, National Geographic; Kourtney's got the real scoop on life's greatest adventure.
In between those jaw-dropping photos, Kourtney managed to pen a sweet message that'll make your heart melt faster than ice cream on a scorching day. She called Travis her husband (obviously), her soulmate (cue the "awws"), her best friend (oh, it gets better), her lover (steady on, Kourt), and, brace yourselves, the daddy to their baby boy (cue the confetti).
In her message, Kourtney spilled the beans on Travis making all her dreams come true. I mean, move aside, Genie from Aladdin; Travis Barker is the real wish-granting MVP. And just when you thought it couldn't get any sweeter, Kourtney declared that she feels blessed to have Travis by her side. Blessings, dreams coming true – are we sure we're not in a rom-com?
But hey, the pièce de résistance is when Kourtney goes full-on poetic and claims she loves Travis beyond words, forever. Seriously, someone get Shakespeare on the phone; we've got a contender for the most epic love declaration in history.
So here's to Kourtney and Travis, the power couple that's giving us all the feels and making us believe in love, laughter, and the magical wonders of birthday shoutouts. May your love story continue to unfold like a blockbuster rom-com, complete with confessions of undying love and maybe a few more Instagram-worthy moments of family bliss🎉🥂